Hot
New
-13%
In stock
Out Stock
Innovative Winston Workstation Single, Dual, Triple, or Quad Sit to Stand Worksation
PRODUCT TYPE: Freestanding Sit-Stand
PRODUCT INFORMATION
CUSTOMER REVIEWS
PRODUCT INFORMATION
30-DAY RISK FREE SATISFACTION GUARANTEED
Innovative WINSTON SIT STAND WORKSATION

Convert your working desk now into a sit-stand workstation, and get the benefits of standing. The Winston Workstation Freestanding Sit-Stand can support one to four monitors and has a push-button mechanism for height-adjustable flexibility. Plus, standing provides health benefits by preventing diseases associated with sitting too much.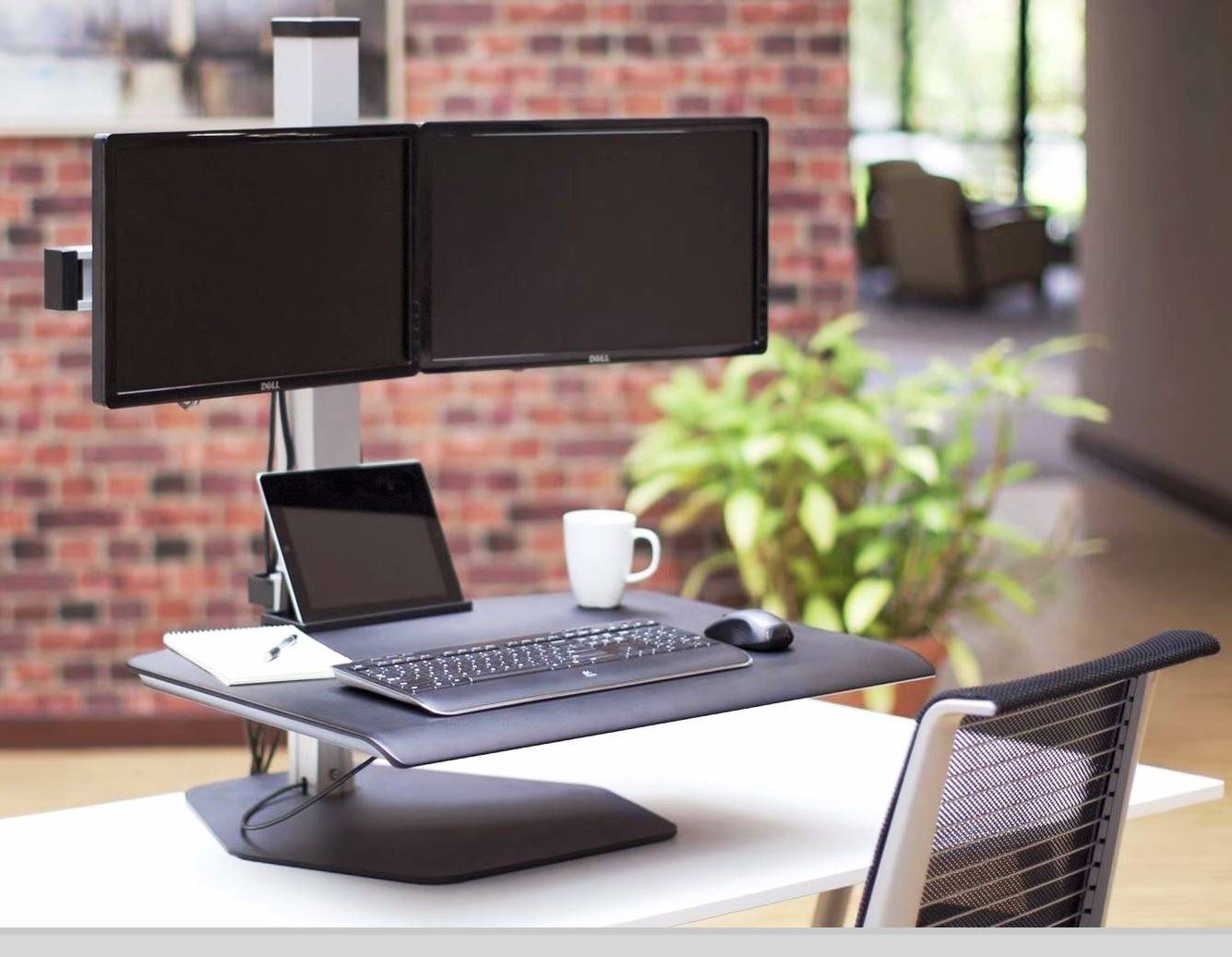 ---
4 STEPS TO ORDER YOUR PERFECT WINSTON
---
Choose Your Monitor Solution: Winston can suport one, two, three or, four monitors.
---
Choose Your Work Surface.: Compact work surface 17" depth or standard worksurface 23" depth.
---
Chose Your Color: Pick your favorite color from white, silver, or black
---
Choose from Optional Accessories Optional accessories include: Clamp Mount, Thru-Desk Mount, Laptop Holder, Imac Stand and an Anti-Fatigue Mat. Please request a quote for these options.


CHECK OUT THE WINSTON IN ACTION
The lift-and- lock adjustment smoothly works so you can get the desired height for your desk and monitor. The compact work surface is ideal for small offices yet still has ample space enough to accommodate your keyboard, mouse, and storage tray. The built-in cable organizer ensures your desk remains clutter-free. With the free-standing base, you can just place this workstation anywhere in the office without the need for clamping, drilling or additional mounting accessories.
Easy adjust your monitors! When using dual monitors position them perfectly to your liking. Don't settle for anything less.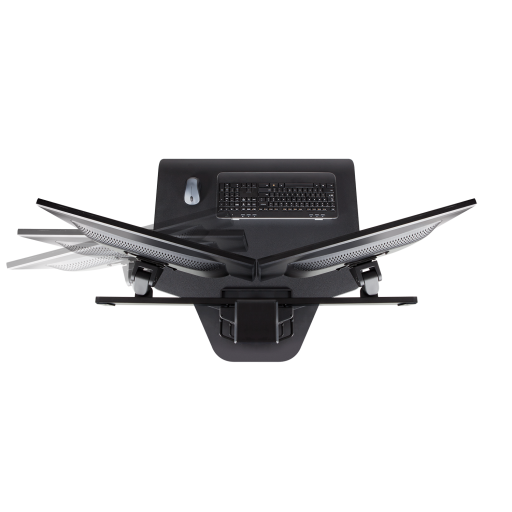 If you need a large work surface or a smaller one the Winston has your back. With a 30" Width worksurface and up to 24" Diamter you will have plenty room for all your things.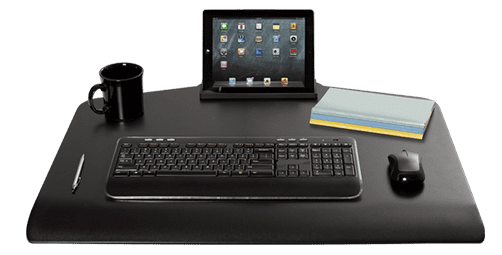 ---

---
Quick Ship Models ship within in 24-48 hours. All stand ship in 5-7 business days depending on the configuration.
Please contact Customer Service to request a Return Authorization within 45 days of product receipt. If authorized, return instructions will be provided. Return Authorizations expire 60 days after the issue date. Credit is only issued to products in resalable condition.
Thanks!

This field is required

This field is required

This field is required
---
Specifications:
Vertical range 17" (43.2 cm) - change
Weight capacity
WNST-1- CW: supports 7-20 lbs (3.2-9.1 kg)

WNST-2- CW: supports 10-26 lbs (4.5-11.8 kg)

WNST-3- CW: supports 15-36 lbs (6.8-16.3 kg)

WNST-4- FS-M- SBLK: supports 24-40 lbs (10.9-18.1kg)
Monitor size capacity 
WNST-2- CW can mount two monitors up to 30" wide.

WNST-3- CW and WNST-4- FS-M- SBLK can mount monitors up to 24" wide.
Capabilities
Monitor view: Portrait or landscape

Desk surface dimensions: 30.0" (76.2 cm) W x 17.0" (43.1 cm) D

Mounting options: Freestanding, desk clamp, thru-mount

VESA Compatibility: Yes, 75-mm and 100-mm (VESA adapters included)

Color: Flat White, Silver, Vista Black
Features:
Monitor arm can support up to four monitors.

Around 17" height adjustment range and a locking cylinder to keep both monitor and workstation in place. No need to adjust the parts manually.

Quick, easy monitor installation. Just attach, adjust or remove monitors at the face ofcthe beam.

A compact worksurface suited for limited office areas, yet still provides adequate roomcfor keyboard, mouse, and storage tray. Everything you'll need is within your reach.

Integrated cable management system to keep your working space clutter-free from wires and cables.

A variety of mounting configurations, including the freestanding weighted base. Also ideal for glass desks as there is no need for drilling.

Winston Workstation® is designed and assembled in the US.
---
WINSTON VS. THE COMPETITION

There's a lot of choices out there when it comes to sit-stand workstations. Find out why Winston excels versus other popular desktop conversion and retrofit solutions.

Looks good
Have purchased a few for our office. Pretty easy to put together and easy to use.
Check out my kindle holder!
Perfect for what we needed!
Did the job.
Easy to set-up, but does take an hour or so.I have been using it every day for about a month, and it is great. Really a quality product, raises and lowers easily and perfectly, and provides a very stable / solid platform to type on both in the down and up positions.Only note...footprint area under surface and monitors has to be (or even better, kept) clear when lowering as there is no sensor to detect a block and stop the motion. Depending on what the item is, may cause the Winston-E Electric and Monitors to tump. I have gotten in the habit of doing a visual confirmation of 'clear' every time before I hit the 'down arrow.'My experience has been great...I spend 75% of my time standing (vs sitting) now, and really enjoy it. Equally productive--maybe more-so as I work at 2nd area (all through-out the day, just a few steps away, amounting to about 15% of my time) so when I get back to my desk, there is no settling in (sitting down, rolling the chair up to the desk, and getting started.) In the Stand-up position, I find that I am checking the monitors (getting my bearings so to speak) as I am walking up...left hand lands on the Laptop Keyboard, and right hand lands on the Logictec MX Ergo Wireless Trackball (great too.)
Innovative vs. VariDesk
I got this to help my lower back pain at work, I have had it for a few weeks and it is already so much better! This desk is just what I needed with the electrical buttons making it so easy to adjust. Assembly is also much easier than I thought it would b