30 DAY HASSLE FREE RETURN
OVER A DECADE OF EXPERIENCE
                    Rethinking the Open Office
It's been almost 20 years since the advent of the open office and today more than 70% of all U.S. businesses have open floor plans. Employers embraced this trend as they found that when the walls came down employees began to communicate and collaborate more effectively, not to mention the economic advantages realized by freeing up valuable real estate.
Today, companies realize the benefits associated with open offices have unintended consequences; namely a lack of privacy, noise disruptions, and visual distractions that lead to lower productivity and ultimately to employee dissatisfaction. The good news is there's a solution that returns sight and sound privacy to the workplace without losing the collaborative culture made possible through the open office design.
Meet the simpler, more affordable solution for minimizing distractions in today's open work environments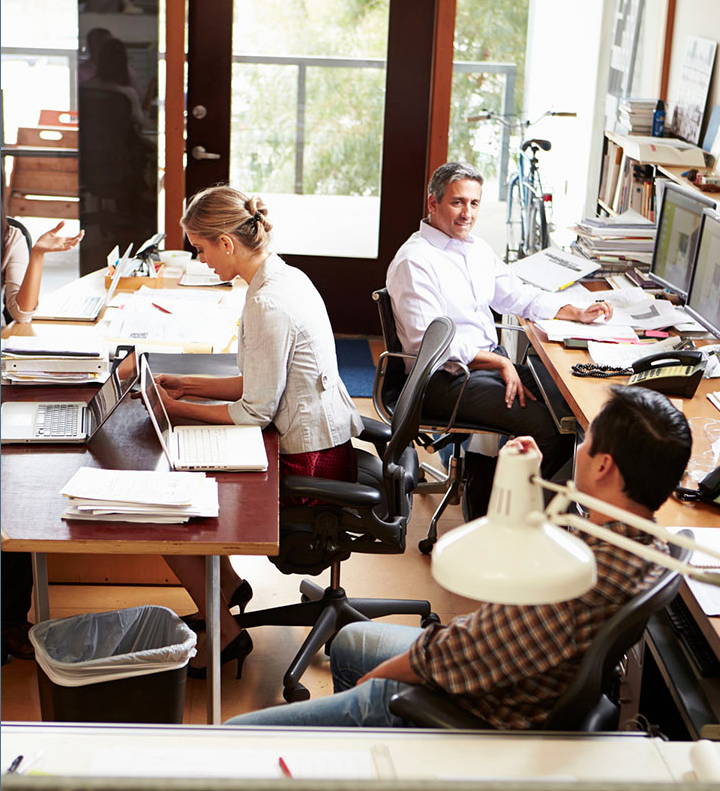 Create quiet, private individual spaces when concentrated work is needed while offering a flexible solution for transforming open structures into productive workspaces that eliminate noise and visual distractions.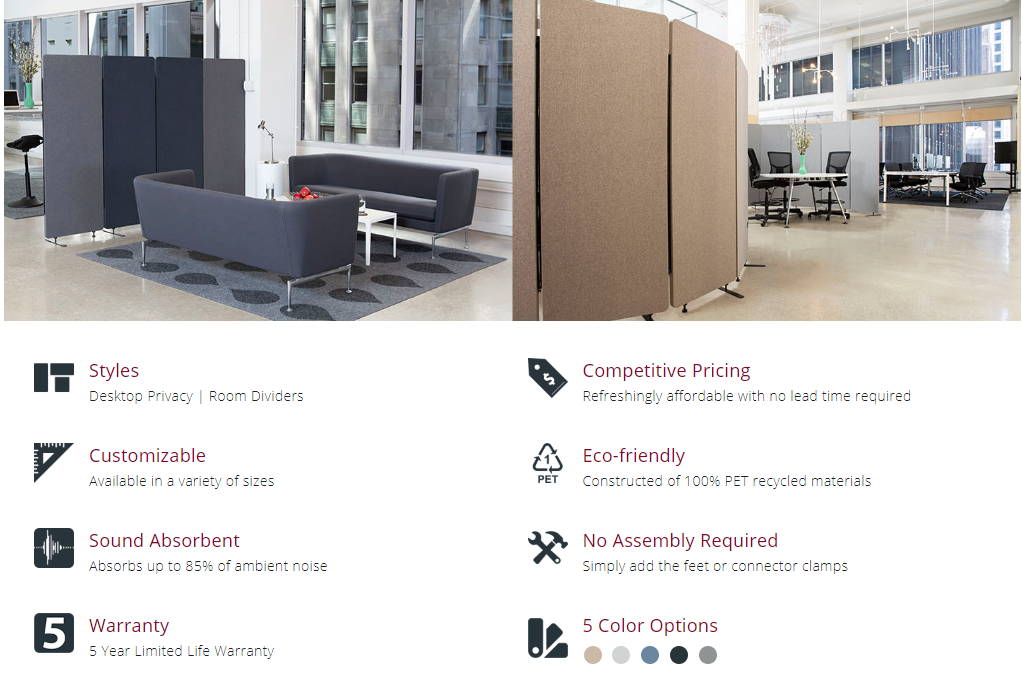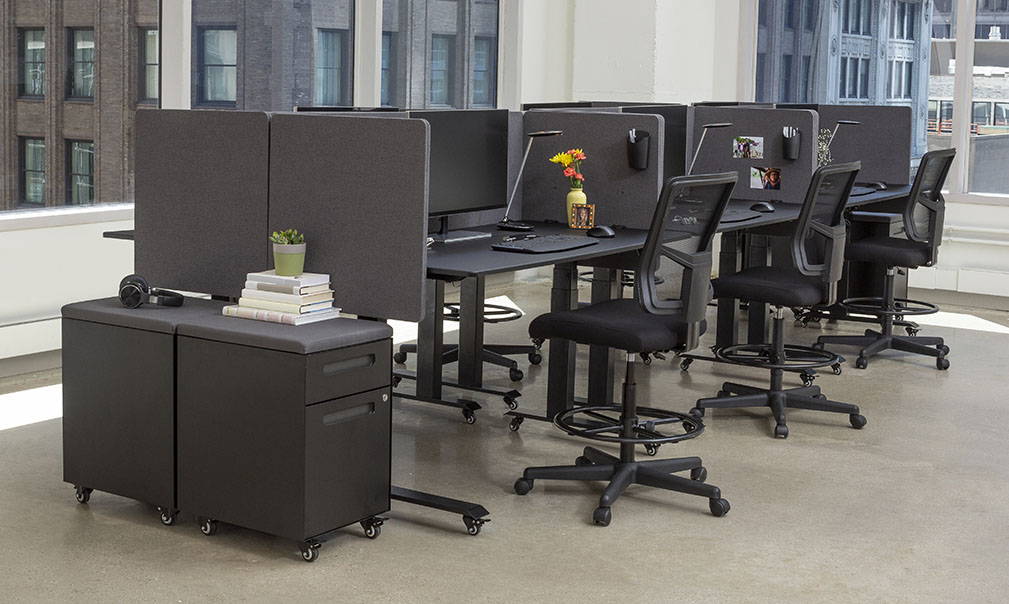 The panels are available in 48" & 60" lengths and easily attach to most standing desks or fixed height workstations. Each panel includes three pre-drilled mounting holes so each employee can select their preferred level of privacy, or modesty, by installing the panel above or below the desk. Add the 24" side panels for additional privacy or use them with benching office systems to create quiet, individual spaces for concentrated work. RECLAIM desktop panels absorb 85% of ambient noise and are available in five colors that will complement any office interior. Constructed from 100% recycled PET (Core: 60% post-consumer; Fabric: 100% post-consumer), these eco-friendly desktop panels are tackable and can accommodate most desk accessories and cord management hardware.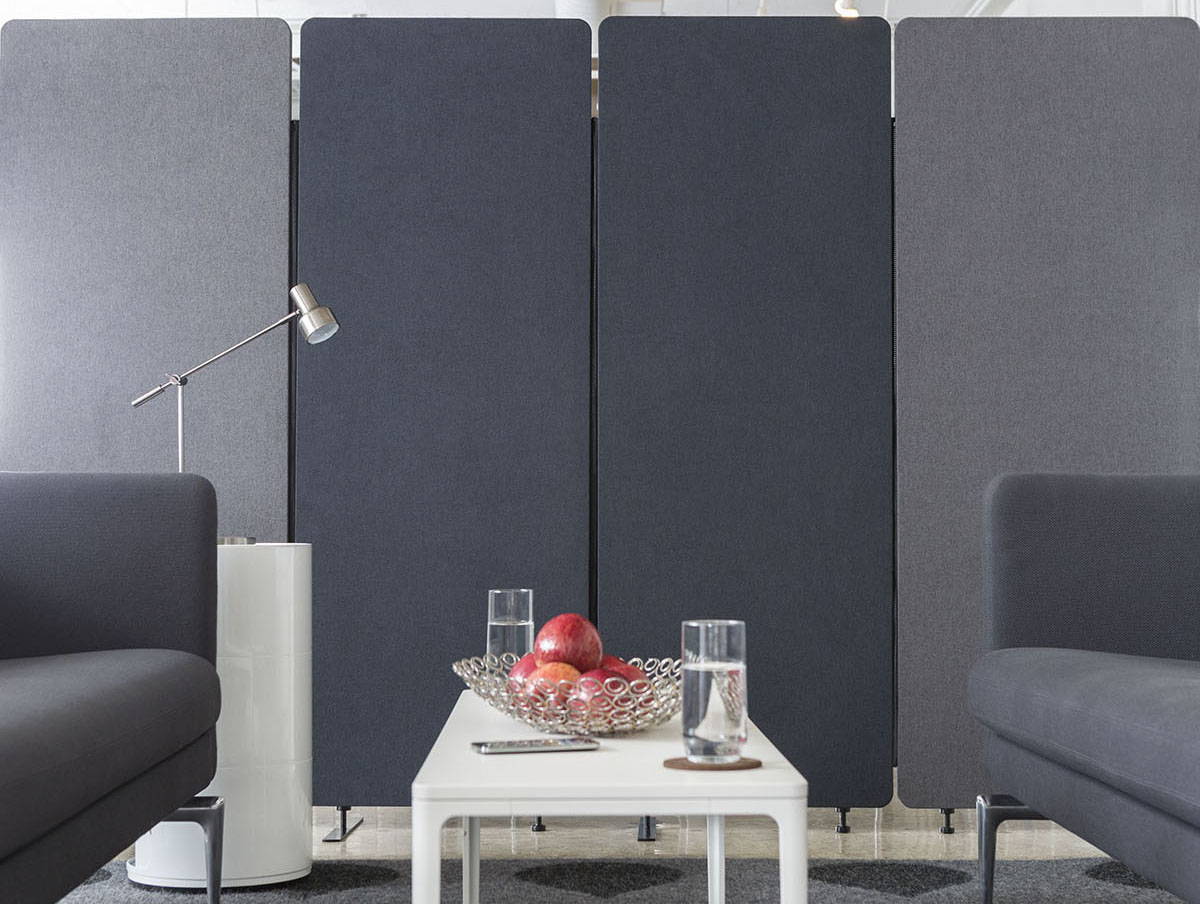 Reclaim Your Space
The room dividers are designed to divide larger areas into quiet, more functional spaces. These lightweight, portable floor dividers are available as a 24" wide, 66" tall standalone unit or a 72" x 66" 3-pack that can be expanded with individual panels that easily zip together to configure customized workspaces in a variety of shapes and styles.
With a noise reduction coefficient of 0.85, RECLAIM room dividers are available in five peaceful colors that can be mixed and matched for any room decor. Constructed from 100% recycled PET materials, these sight and sound dampening panels are environmentally friendly and do not require any tools for set up.
RECLAIM Privacy Panels and Room Dividers are available in 5 fabric colors and are made from 100% recycled PET. Our fabric is 100% post-consumer and the core is 60% post-consumer.

Don't Miss Our Top Offers