Description
Mounting large screens are problematic. Good thing we have the 7500 Deluxe Monitor Arm that offers the best solution for lifting such massive monitors.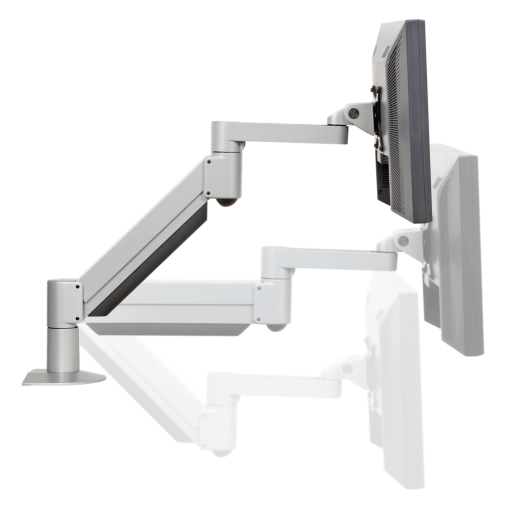 ---
Heavy Duty Monitor Support
---
It's designed to mount heavy- duty flat monitors above your desk and help you reclaim some valuable space.
---
Integrated cable management easily routes cables inside the arm and cleans up cable clutter.
---
The Innovative 7500 weightlessly floats above the desk allowing you to choose your viewing angles.
Vertical range Up to 18.0"
Horizontal range Up to 27 inches
Fold up to 4.5 Inches
Monitor Tilt 200 Degrees
Monitor Pivot Landscape to portrait
Vesa 75mm and 100mm
Cable Management Integrated
Mounting Options FLEXmount, Slatwall, Wall, Thru-Desk
---
7500-500 supports monitor 2-13 lbs

7500-800 supports monitor 6-21 lbs

7500-1000 supports monitor 8-27 lbs

7500-1500 supports monitor 13.5-44 lbs
Integrated cable management system to keep your working space clutter-free fro wires and cables

Instantly raise, lower and rotate your monitor with one-handed positioning

Includes the patented HD tilter, a spring-assisted mechanism for smooth monitor pivoting

Maximum height is 18", with an optional 6" extender tube for additional height

Maximum extension is 27"; the arm, if not in use, can be folded to just 4.5" of space

A variety of mounting configurations, including the six mounting options by FLEXmount

Approved for AFRDI Standard 126:2001, Level 3—a testament to the strength, safety, durability, and stability of the 7500

Optional upgrade to quick install/release monitor bracket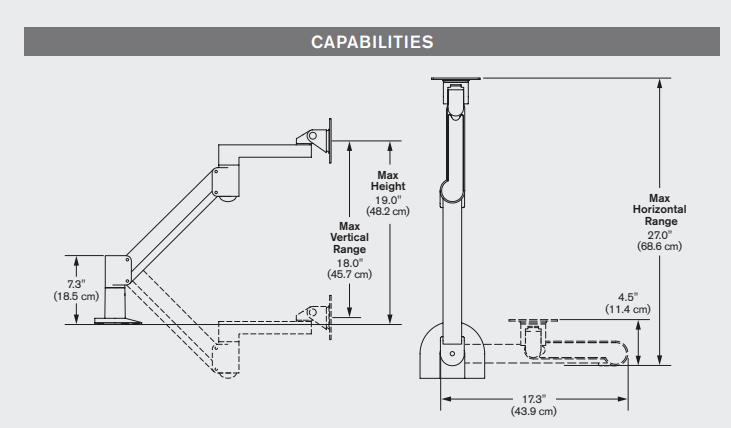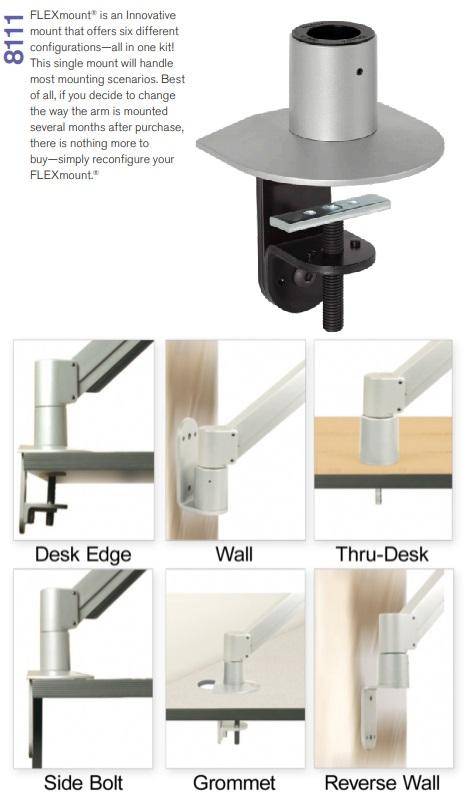 Great Product
Highly recommended! it will bear a lot of weight (holds the 27 inch iMac beautifully) and I imagine stability is the reason it is locked down. Recommended.
Payment & Security
Your payment information is processed securely. We do not store credit card details nor have access to your credit card information.