Description
Advantage Dual Platform is a versatile and practical keyboard platform made from 1/4" Phenolic platform. It not only has one but two swivel out mouse platforms on either side to accommodate both left and right handed users. No need to detach, switch sides and reattach the mouse platform. You simply have to swing either one or perhaps both, from under the platform to use.
It also includes a document holder and cable management accessories to help you keep your workstation neat and tidy. Light and durable, the Advantage Dual platform comes with a palm support for added comfort.
Technical Drawing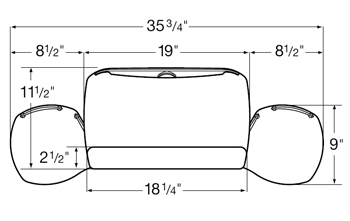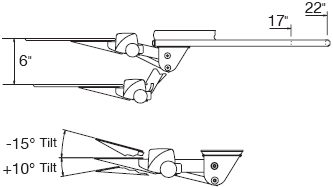 Desk Compatibility

Specifications:
Platform

.25" Phenolic platform

Width

19" at the widest

Depth

11.28"

Mouse Platform

2- left and right; Swivel

Mouse Platform Depth

9"

Color

Black

Arm Options

(Sold separately)

Pinnacle 2 Arm, Pinnacle 2 Extended Arm, Pinnacle AD Arm,  Budget Arm, Locking Lever Arm
Features:
Ultra thin platform
Cable management kit
Built-in document holder
For Right or Left Handed Users
2.5" Removable memory foam palm support
Payment & Security
Your payment information is processed securely. We do not store credit card details nor have access to your credit card information.