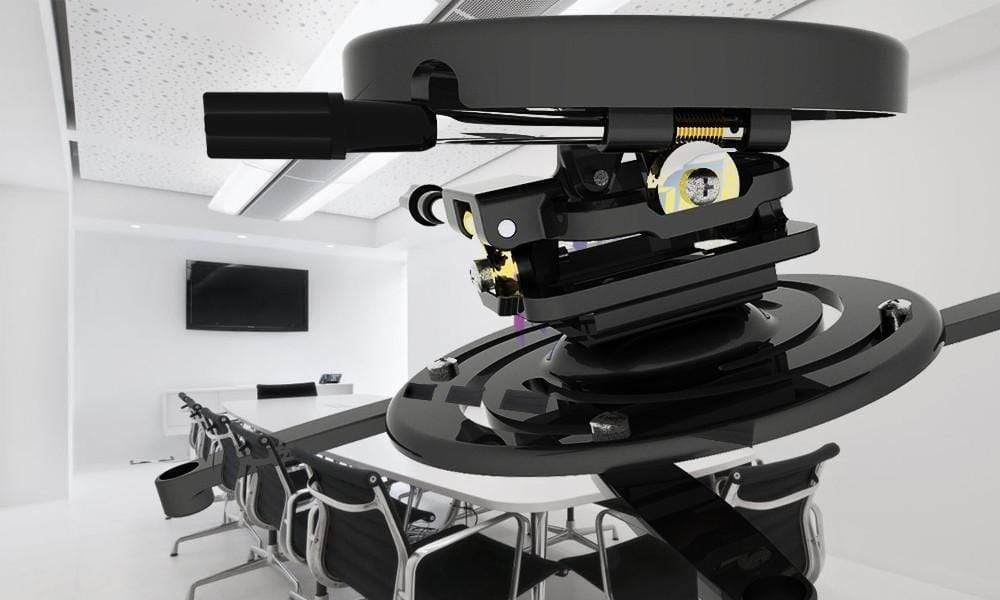 Jestik Announces Debut of the Jestik PRO 17 Ceiling Projector Mount
Jestik Announces Debut of the Jestik PRO 17 Ceiling Projector Mount
Jestik Inc., leading nationwide provider of modern ergonomic solutions, is thrilled to announce the latest addition to their premier line of projector mounts – the all-new Jestik PRO 17 Ceiling Projector Mount.
San Marino, CA - July 2016
Following the launch of their brand new, Shopify-powered website, Jestik Inc. is definitely on a roll; this time they are excited to officially launch their latest projector mount, a must-have for spaces that require crystal clear, top-of-the-line projector viewing.
The all-new Jestik PRO 17 Ceiling Projector Mount is built with high grade steel structure and able to support projectors weighing up to 33 lbs., Jestik's design team ensures that this is a ceiling projector mount that's engineered to last a lifetime. With features that are fully adjustable and customizable, the Jestik PRO 17 has one thing in mind – to give users the best possible view. How? It is fully rotational at up to 360°, tilts at -15° to +15° angles for optimal viewing experience and swivels at -15° to 15° for added viewing flexibility therefore adjustment is as smooth as silk.
"We want to innovate ergonomic solutions to a point where our products help make room for the important things in life. The Jestik PRO 17 delivers just that. It's absolutely great for any space that needs projector viewing… home theatres, offices, schools... it's simply one of our best and most versatile ceiling projector mounts yet."
- Chris Greiner, CEO, Jestik, Inc.
Jestik has gone a long way from their humble beginnings. Founded in 2009, the company has emerged to become a leader in providing high quality ergonomics solutions to homes and offices. Combining the best of old-school, customer -focused business mentality with high-end, technological know-how, Jestik continues to innovate their products and deliver ergonomic solutions with unmatched quality.
The Jestik PRO 17 is a testament to that. Part of their growing line of projector mounts, the Jestik PRO 17 Ceiling Projector Mount promises optimum viewing pleasure for conference rooms, lecture rooms, boardrooms, home theaters, meeting areas and virtually all other spaces that need projector viewing. Able to securely support projectors weighing up to 33 lbs., customers can also be assured of customized viewing as it can easily be swiveled, tilted and rotated to the user's desired angles. Installation is also quick and easy, everything you need comes in the box. With its professional, polished look, it looks great too.
It's also a pleasure to shop with Jestik as the PRO 17 (and all their other products) come with Free Shipping, 30-Day Money Back Guarantee, 1 Year Manufacturer's Replacement Warranty and the Jestik VIP Warranty – ensuring customers that they will be given the best possible care, during and after every purchase.
Eager to shop with Jestik?
See what they have to offer and check them out at https://www.jestik.com/products/jestik-pro-17
---