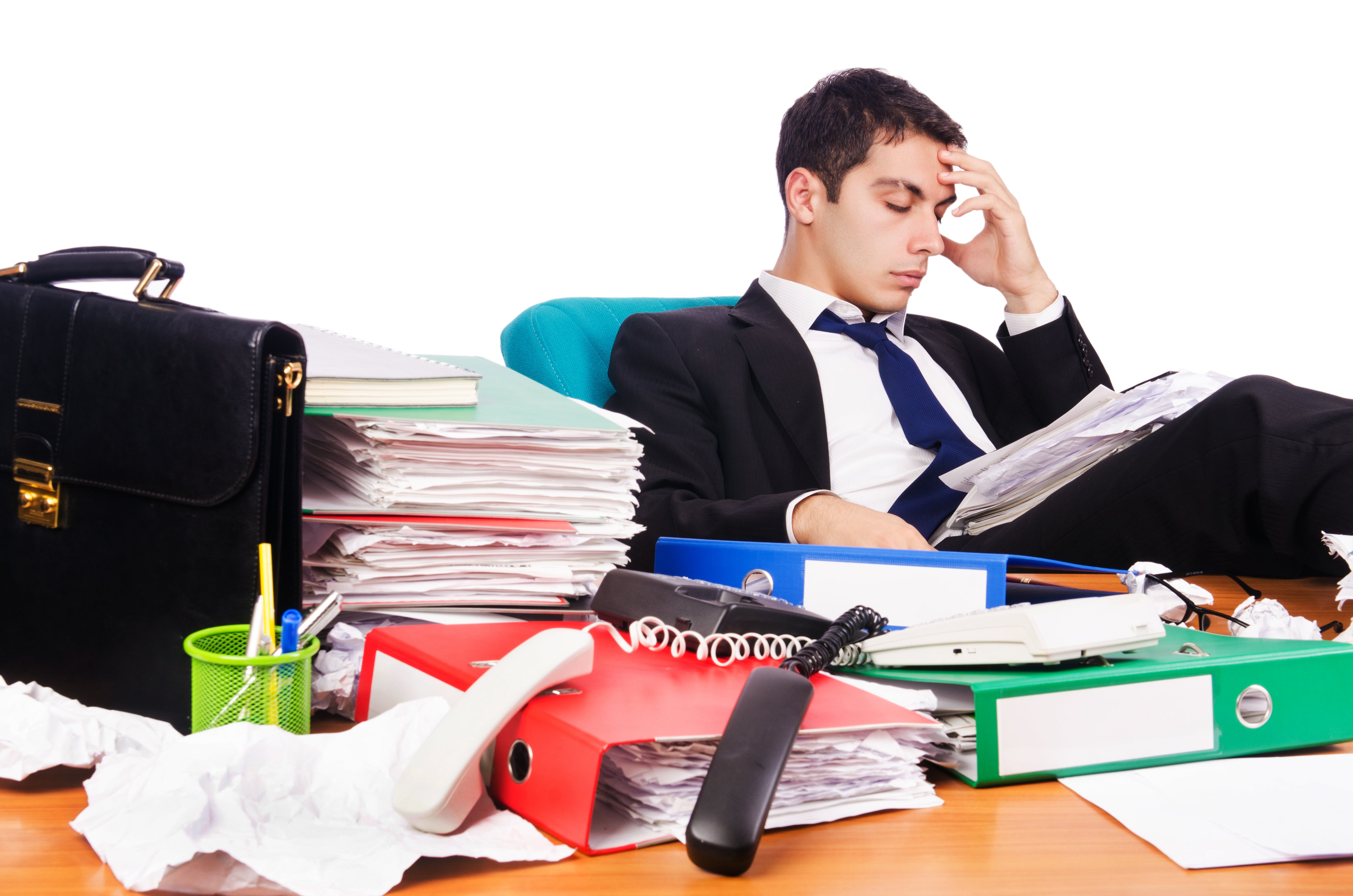 How to Get Rid of Clutter and Optimize Workplace Productivity
Optimize workplace productivity and declutter your office for a more focused and stress-free work environment. Learn how to get rid of clutter.
Every day, you face long hours of working. There are deadlines to meet, projects to finish, and goals to accomplish. To optimize workplace productivity and efficiency, your workplace itself should be conducive to working.
That's why workplace clutter can be a source of distraction that affects your productivity and focus. If left uncleaned, multitudes of accumulated old files, broken equipment, tangled cables, and other stuff can impair your progress and increase workplace stress. At worse, it could risk your safety; you can trip over tangled cables, for example.
Thankfully, with the right approach and technology, getting rid of clutter in the office can be a manageable and rewarding experience. Let's explore some effective strategies for decluttering your workplace.
How to Have a Clutter-free Workplace
Let your workplace breathe. Use these tips to get rid of clutter.
Get your monitor out of the way.
One of the biggest pieces of office essentials is your computer monitor. The bigger your monitor, the more space it requires on your work table, robbing you of precious desk space and adding to the clutter.

An easy solution is to install a monitor desk mount like the Humanscale M2.1 Single Monitor Arm on your desk. The monitor attaches to the arm and lifts it, freeing up your desk. The monitor arm has a small footprint and takes up just a small amount of space. Of course, thanks to fully adjustable arms, you can easily adjust monitor height, angle, and tilt.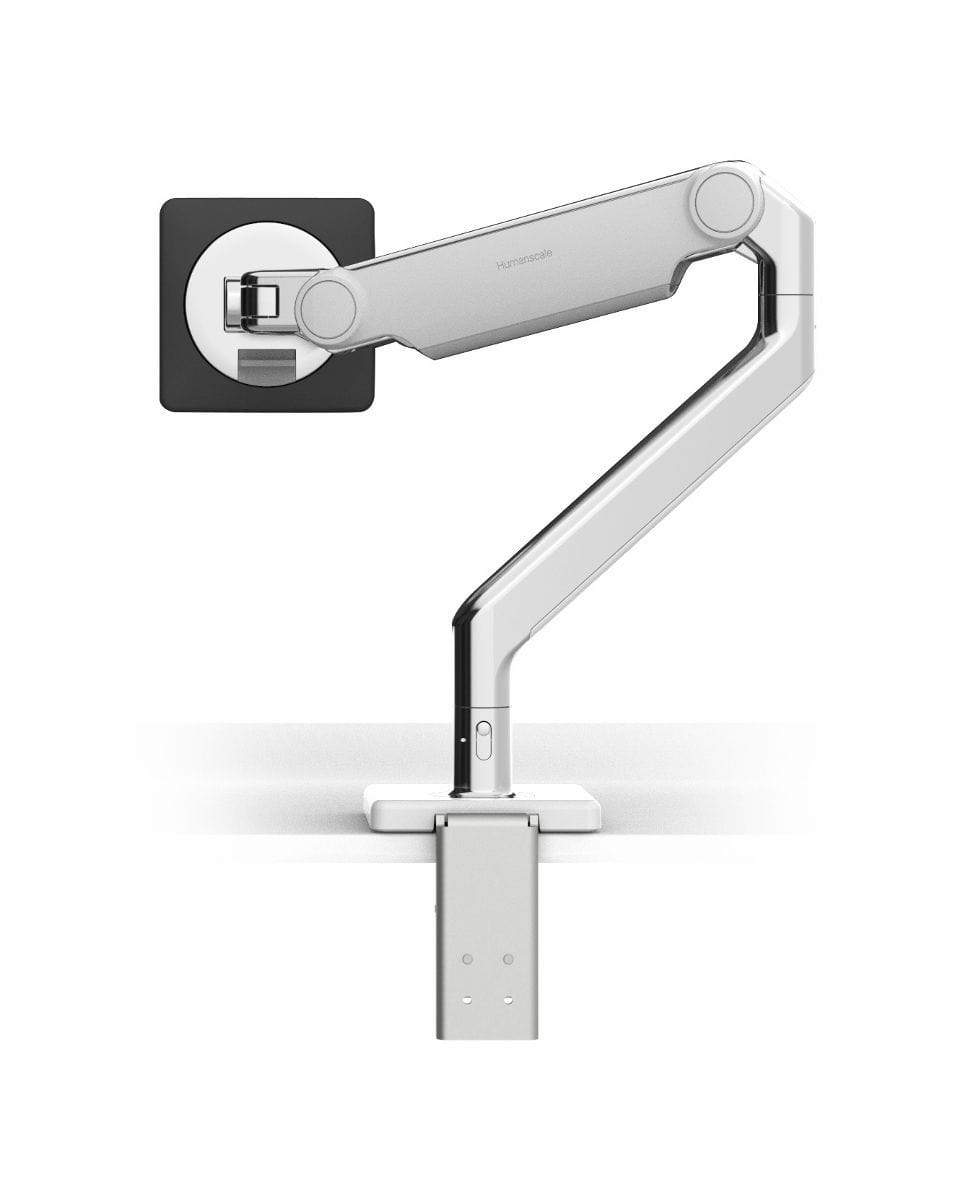 The Humanscale M2.1 also includes an accessory bracket to support document holders, headphone holders, and other accessories.
Use accessories with clamps.
Many office essentials are supported by large bases. These bases can occupy a lot of space. As an alternative, use equipment that can be secured using clamps. An example would be the Spaceco Spacearm Direct Tilt Arm.  This basic but effective monitor arm clamps on any table edge, freeing up most of your table space.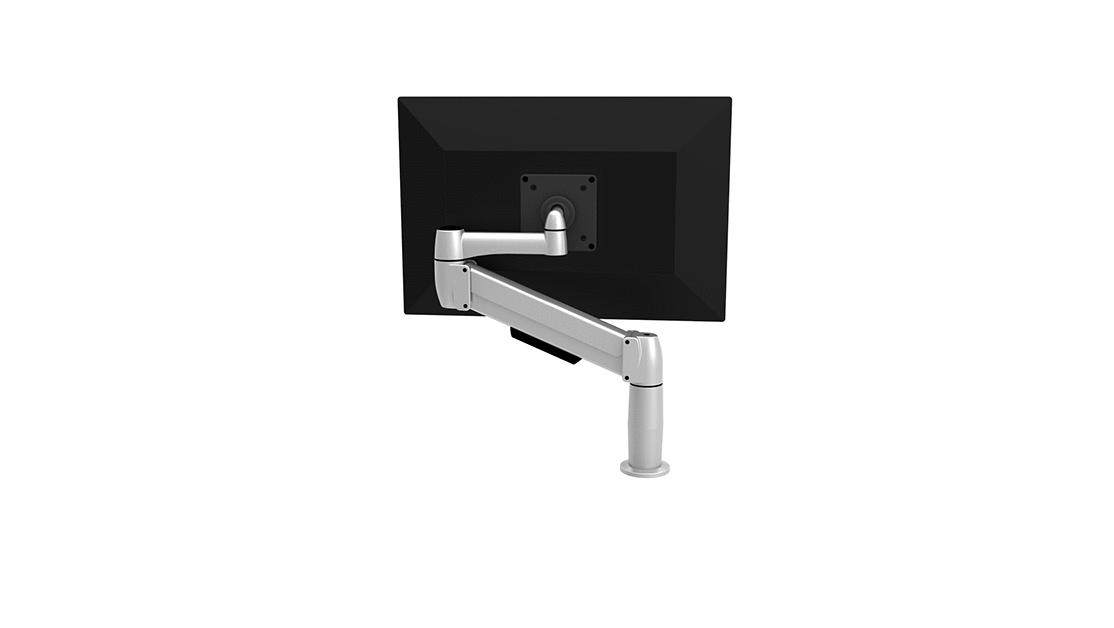 The VESA-compatible Spaceco Spacearm is fully adjustable and can extend 15.5 inches horizontally. However, it occupies only 2.5 inches when retracted into a folded position.
Another example of clamp-secured equipment is the Ergoton LX Desk Mount Single Monitor Arm. It can clamp on table surfaces that are .4 to 2.4 inches thick. It can also mount on surface holes .31 to 2 inches wide using its grommet mount attachment.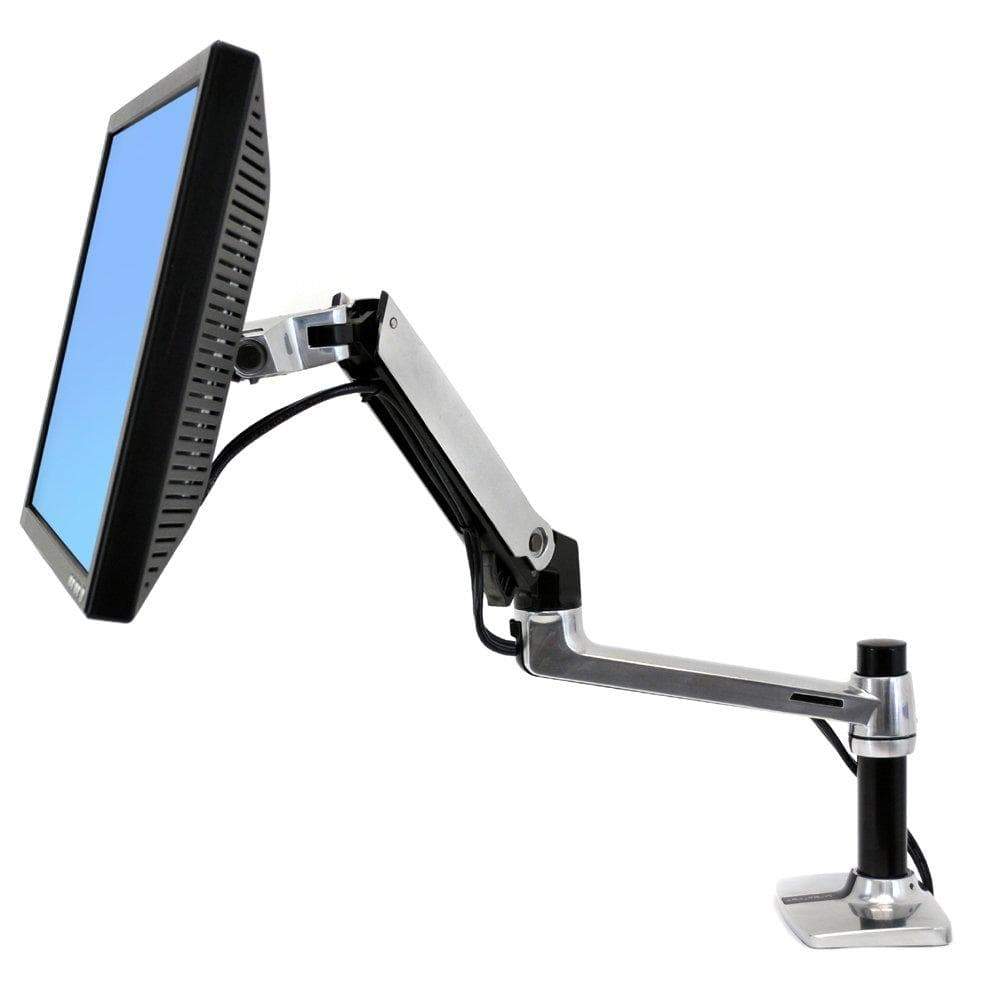 The Ergoton LX Desk Mount features a patented Constant Force technology that allows you to adjust monitor height, angle, and tilt with a light touch.
Organize your cables.
Cables are conduits for the flow of electric power and digital information. Unfortunately, unless you organize them neatly, they'll be adding greatly to the clutter.
Invest in a cable management system to keep your cables and wire out of the way. The Humanscale Neatlinks are innovative sleeves that help organize and cluster your cables together, preventing messy tangles. They also protect your cables from fraying, especially in high-traffic areas. Finally, by keeping your cables neat and organized, your workspace will look better.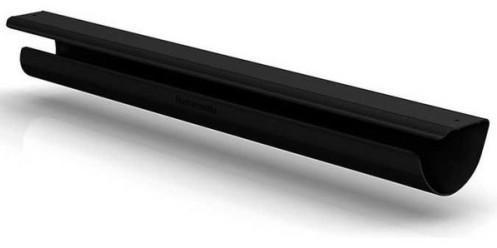 Get rid of unnecessary things.
Old files, excessive decorations, unused office supplies, and broken equipment---these all add to the clutter and increase workplace stress.

Make an inventory of the things in your workspace, then mark all those that you don't need. Get rid of, trade, or sell those unnecessary items. Only the essentials should remain on your desk or in close vicinity to your desk.
Use storage solutions.
Storage solutions are mini-miracles when it comes to decluttering. Purchase some filing cabinets, shelves, and other containers to keep your workspace neat and organized.

Look for storage solutions that have dual functions. For example, check out one of those tough foldable boxes that convert into an unassuming bench once the cover is placed on the lid.
Use vertical storage.
Walls are treasure troves of storage space. You can use walls to get rid of clutter. Install some shelves on a blank wall where you can keep books, binders, and other things to stuff to keep your desk and floor space free.

Utilize digital technology.
Use emails and cloud storage for your documents. This allows you to work paperless. Not only will going paperless prevent clutter but doing so allows you to preserve the environment.
Conclusion
A clean, uncluttered office increases workplace productivity and makes working a more positive and fruitful daily experience. With the help of technology and the application of some principles of cleanliness, a tidy, spacious, uncluttered, and relaxing workplace can easily be achieved.
---