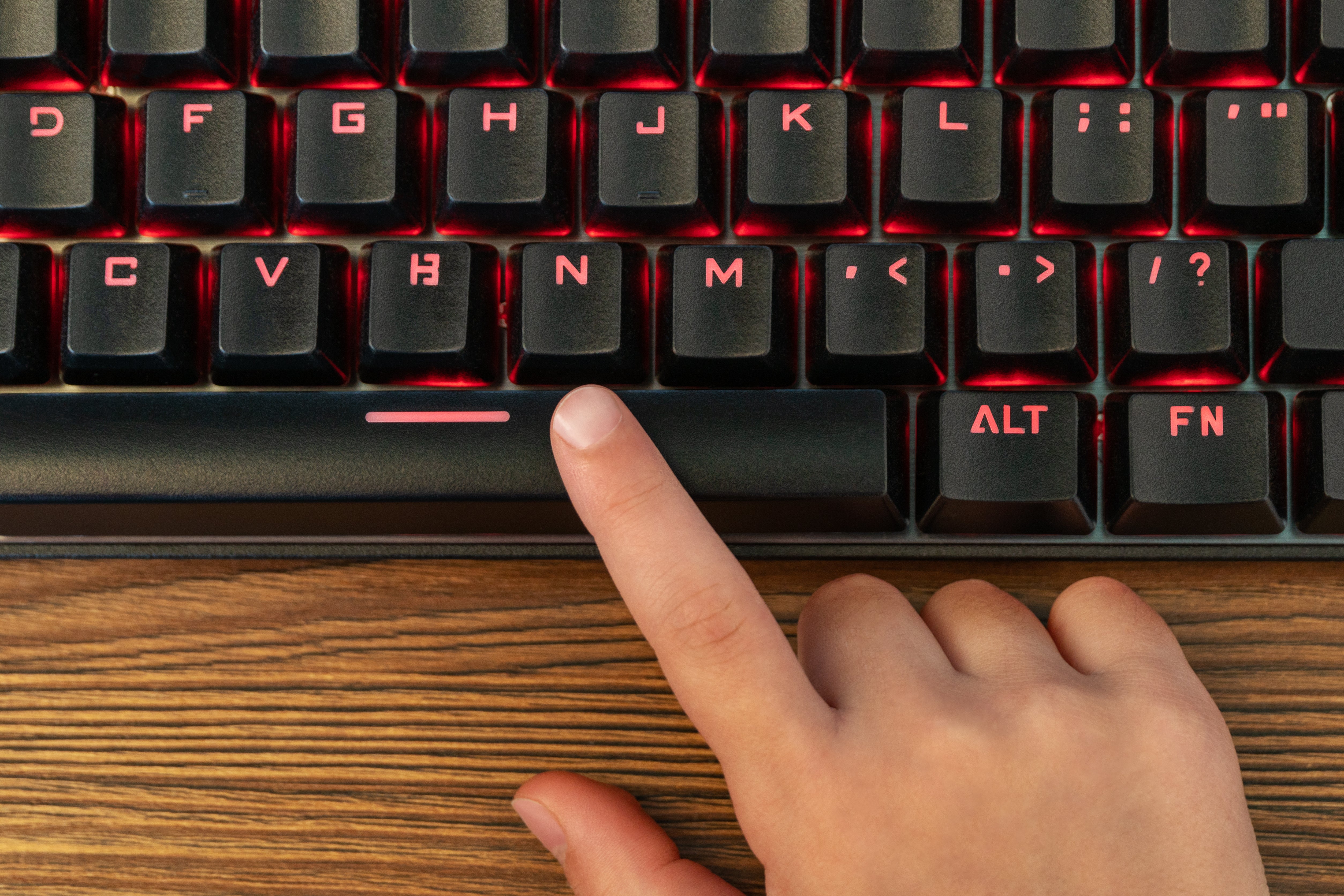 Learn the Top Mechanical Keyboard Benefits
Mechanical keyboard is the top choice. Learn the advantages and disadvantages of mechanical keyboards and their difference from the standard membrane keyboards.
Taking mechanical and digital technology to the next level, these computer peripherals have become favorite gadgets of gamers, writers, programmers, executives, and other professionals.

Advantages of a Mechanical Keyboard
Buying a mechanical keyboard is a good decision as you can enjoy a myriad of benefits.
Due to the sturdy construction of mechanical switches, mechanical keyboards last longer than their membrane counterparts. Mechanical switches are usually rated for over 50 million keystrokes. On the other hand, membrane keys have a lifespan of only around 5 million keystrokes.
Mechanical keyboards are durable. Keycaps don't wear out quickly, and they don't get stuck. These make them ideal as

gaming keyboards

, often subjected to hard or fast keystrokes resulting from excitement.
In some companies, you can choose the kind of

mechanical switches

you want on your keyboard. They're often classified into how the keystrokes feel. The switch types are classified into colors.
Here are some examples:

Cherry MX Switches
Cherry Blue – tactile with audible feedback

Cherry Red – smooth clicking and linear with a light touch

Cherry Brown – smooth with a tactile bump
Kailh Mechanical Switches
Kailh Box Brown - tactile

Kailh Box Red - linear

Kailh Box White - clicky
You can check the Cloud Nine ErgoFS Ergonomic Split Mechanical Keyboard to experience the Kailh switches.
Typing on a mechanical keyboard feels faster, easier, and more accurate due to the sensory feel of the mechanical switches, as described above.
If a

mechanical switch

gets damaged, you can replace it with a new one. You don't have to buy a new keyboard.
Mechanical keyboards often come with an app or onboard function that allows you to program and customize your keys. Some

higher-quality keyboards,

such as the

Das Keyboard X50Q

, have macro keys that enable you to program several keystrokes or sequences in a single macro key, which is a boon for gaming or computing. Some have multi-layer functionality, which provides the keyboard with even more functionalities. Others have media control keys that allow you conveniently control and adjust volume, brightness, and other functionalities.
Removable keycaps allow you to replace damaged keycaps. As an offshoot, this also makes customizing extremely easy and versatile. Many people purchase or 3d-print their key caps. Finally, the removable caps allow you to easily clean the dust, dirt, and grime off the keyboard.
A lot of mechanical

gaming keyboards

feature programmable RGB LED backlighting, which increases the aesthetics and interactivity of the peripheral. Of course, the backlit keys make it easier for the user to see the characters.
Disadvantages of a Mechanical Keyboard
Here are a few cons of a mechanical keyboard.
Mechanical keyboards usually cost more than standard membrane keyboards.
Even with linear

mechanical switches

, typing on mechanical keyboards is noisier than typing on membrane keyboards.
Mechanical keyboards are heavier than membrane keyboards, which makes them difficult to transport from one place to another.
Conclusion
Despite minor disadvantages, a mechanical keyboard is a wonderful investment. You get a high-quality ergonomic keyboard that promises a better working and gaming experience for years to come.

You should check our Kinesis Advantage360 Keyboard Review to get a better picture of our mechanical keyboard experience.
---