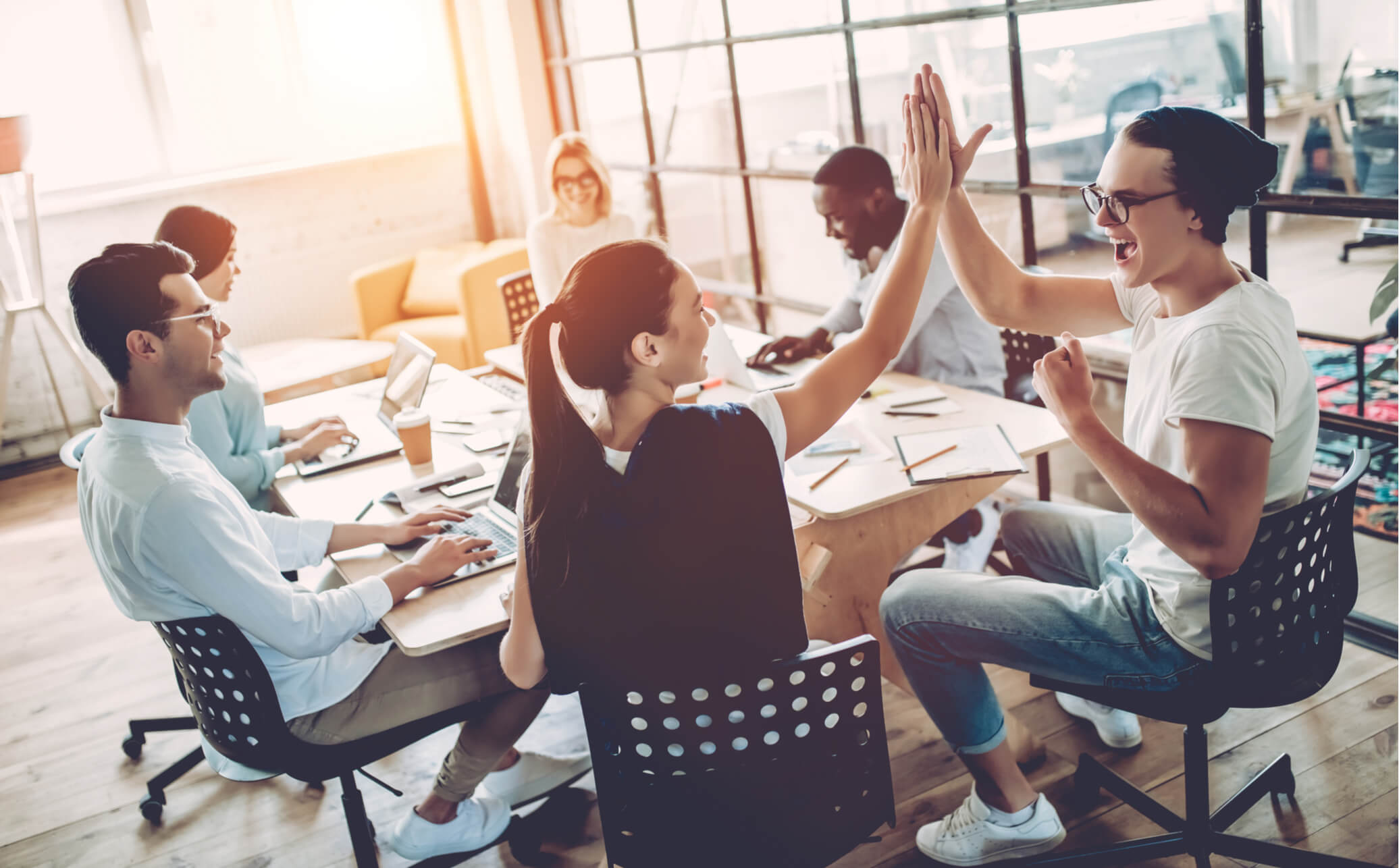 Workplace Wellness: Before, During, And After A Pandemic
In its "getting your workplace ready" for COVID-19 advice to the public, the World Health Organization (WHO) says that the virus spreads in the same way the flu does. Therefore, if you take precautions against the novel coronavirus in your work environment, you are also preventing the spread of the more common influenza and rhinoviruses.
The flu and the common cold are so prevalent; a study estimates that the flu may account for 10 to 12% of all sickness-related absences from work. A separate survey showed that 44.5% of respondents incurred an absence of 1-2 days because of the common cold.
Research estimates that for influenza alone, it can cost the economy a total of $11.2 billion per year. The more benign common cold? Somewhere around $25 billion, according to another study. How are those for an impact on productivity?
Meanwhile, a working paper on the economic impact of COVID-19 expects that the real gross domestic product (real GDP) of the United States can contract between 11 to 20%. Like having a cough, cold, or the flu, COVID-19 is a mild disease for a majority of the people. Still, it can make some people very ill to the point of requiring hospital treatment.
So, how do we do our part in keeping the economy afloat, while taking care of our health and that of other people? Here are 4 easy guidelines for a healthy work environment:
Prevent the spread of diseases in your workplace
One thing that a workplace should find very easy to do would be to collect contact details upon entry: 
complete names

addresses

mobile numbers

e-mails

emergency contact numbers of close family members
Make it clear that such information will be shared with public health authorities if contact tracing is needed. Keep such records for at least a month.
Surprisingly low-cost, a simple wiping down of commonly used surfaces (e.g., doorknobs, handles, railings) and objects (e.g., keyboards, mice, staplers) with a disinfectant before and after use goes a long way in maintaining workplace wellness.
Commonsensical, too, should be enforced hand-washing with water and soap by employees, partners, and customers prior to entering the workplace premises.
Gentle reminders regarding social distancing and good respiratory hygiene should be given at the entrance of the workplace. Social distancing is defined as keeping a 1-meter distance from other people.
Forego the formal handshake or the informal hug; instead, you may greet people with a bow, nod, or wave. This will soon count among the best workplace practices in the 'new normal.'
If one needs to cough or sneeze, doing so while covering their face with a disposable tissue, or the bend of the elbow should be standard. Hands-free, closed bins should be at the ready for the disposal of trash. Take this chance to use alcohol rub, or hand-wash with soap and water again.
If possible, provide ordinary medical masks, aside from tissues, alcohol, soap, and water for everyone. Have a contactless thermometer for use on everyone entering the workplace.
Disallow entry for those who will not provide contact-tracing details, have a high temperature, or those who will refuse to follow proper hygiene and social distancing protocols. Do so, politely.
Consult with medical health professionals in your company, your healthcare provider,  or public health authorities to prepare an emergency plan. Inform all employees, partners, and customers about it. 
Anyone with a mild cough, or a low-grade fever (37.3 C and above) should stay at home to self-quarantine. Those who have taken medication that may mask such coughs or a low-grade fever (e.g., aspirin, ibuprofen, or acetaminophen/paracetamol) should also stay at home to self-quarantine.
Self-quarantines should last at least 14 days with no close contact with other people, including family members. Close contact is defined as being within 1 meter of another person.
Manage the risks of diseases in your workplace
In managing the risks of diseases, employers, managers, and supervisors need to consider the possibility of people unwittingly bringing the novel coronavirus, rhinovirus, influenza, and other pathogens into the work environment and compromise workplace wellness.
If possible, teleconferencing or video-calling should replace face-to-face meetings. Work-from-home arrangements should be encouraged.
If face-to-face meetings cannot be avoided, attendance should be limited to the necessary people. Only essential personnel should also be allowed on-site. Social distancing, proper hygiene protocols should be maintained. A fewer number of people in the work environment will make managing workstation wellness much easier.
Ensure proper ventilation by opening doors and windows wherever possible. If feasible, invest in air filter systems to aid in creating a healthy work environment.
If anyone in the workplace develops or exhibits symptoms, have a room prepared for temporary isolation. Make prior arrangements with public health authorities on how to safely isolate and transfer symptomatic individuals from your workplace to a health facility.
Disinfect surfaces in the work environment that came in contact with the symptomatic individual. Do the same for the temporary isolation room after the symptomatic individual has been safely transferred to an appropriate health facility. 
Advise all others who came in close contact with the symptomatic individual inside the workplace to follow self-quarantine protocols for the next 14 days. Coordinate with the public health authorities if contact-tracing is necessary, pending the laboratory tests taken by the symptomatic individual.
Thank everyone for their cooperation in implementing workplace health protocols that are designed to promote a healthy work environment.
Manage the risk of diseases when traveling for work
Traveling may be necessary for your organization. Before doing so, make sure that you and your employees have up to date information on the health status of the destination and other areas along the way—the WHO maintains a webpage for this.
Assess the necessity, risks, and benefits for such business trips. Do not allow yourself or employees who have a higher risk of developing a severe illness if exposed to the virus. At-risk individuals are those who are older, or those with pre-existing medical conditions like heart and lung disease, and diabetes.
Ensure that there is informed consent from the individuals who will be traveling. An orientation session with a qualified medical health professional should be undertaken prior to making travel arrangements.
Offer those who will be traveling with regular medical face masks and small bottles of rubbing alcohol for regular use.
Once in transit, set reminders to follow the same social distancing and hygiene practices. Have emergency protocols ready if in case someone shows symptoms while traveling. Back-up plans for when local authorities in the destination may impose restrictions on travel, movement, or large gatherings should be prepared.
These plans should include the provision of contact numbers, spare funds for emergencies, arrangements for food, accommodations, and other necessities.
Preparing your workplace for pandemics
The saying "an ounce of prevention is better than a pound of cure" now feels especially right. Developing and implementing organizational plans for dealing with pandemics ensures that your stakeholders and organization will stay healthy and ready to do business, both inside and outside the premises of your work environment. These plans may also borrow from best workplace practices for natural and human-made disasters, or other health emergencies.
Such plans should ensure the safety of all concerned individuals. Still, those affected individuals must be treated safely without discrimination and stigma. Besides physical health, the mental health and social situation of stakeholders should be considered a holistic workplace wellness approach.
Going forward, the so-called 'new normal' will involve local authorities implementing travel, movement, and other restrictions. It will also include the aforementioned social distancing and hygiene protocols.
The organizational plans should cover contingencies and ensure business continuity in case an outbreak occurs where you, your business, employees, and customers reside. Business continuity involves sustained operations despite a number of employees, partners, and customers being unable to physically come to your workplace because local authorities have imposed restrictions, or because of illness.
Make sure all stakeholders are on the same page regarding what to do, or not do in the different scenarios. Provide copies of such plans via e-mail, or in leaflets if necessary.
If your organization does not have its own private healthcare provider, coordination with public healthcare authorities and social services should be made in advance.
Have a wellness program in place for both employees and management. A healthier human resource will be in a better position to cope with pandemics in the physical and mental aspects. The direct participation of key leaders in these wellness programs has been shown to promote long-term effectiveness and success.

A pair of FAQs on workplace wellness
How can workplace wellness be improved?
You might have already taken an initial step by having both management and rank-and-file undergo a health risk assessment, but don't stop there. Getting baseline data on body mass index (BMI), blood sugar, blood pressure, and cholesterol levels concerning alcoholism, smoking, poor diet, physical inactivity, and stress levels should lead to providing the workforce with the tools and resources to address these health issues.
Do workplace wellness programs work?
Yes, they do. But not if you only have short-term campaigns like pedometer challenges or Biggest Loser-type events. Instead, invest in a more comprehensive health and wellness program that is responsive to the individual needs of the stakeholders. This obviously requires commitment and participation from those in leadership positions, and should encourage initiative from the rank-and-file who may be in a better position to say what particular wellness activities pique their interest more.
Conclusion
Given that these approaches to workplace wellness are applicable in many different scenarios, not just COVID-19 – adopting and implementing them should be a no-brainer. Whether it's the seasonal allergy, the common cold, the flu, COVID-19, or some future pandemic, we need to put mechanisms in place to ensure that we all remain healthy and productive. If your organization has not done so already, the next best time to prepare is now.

---