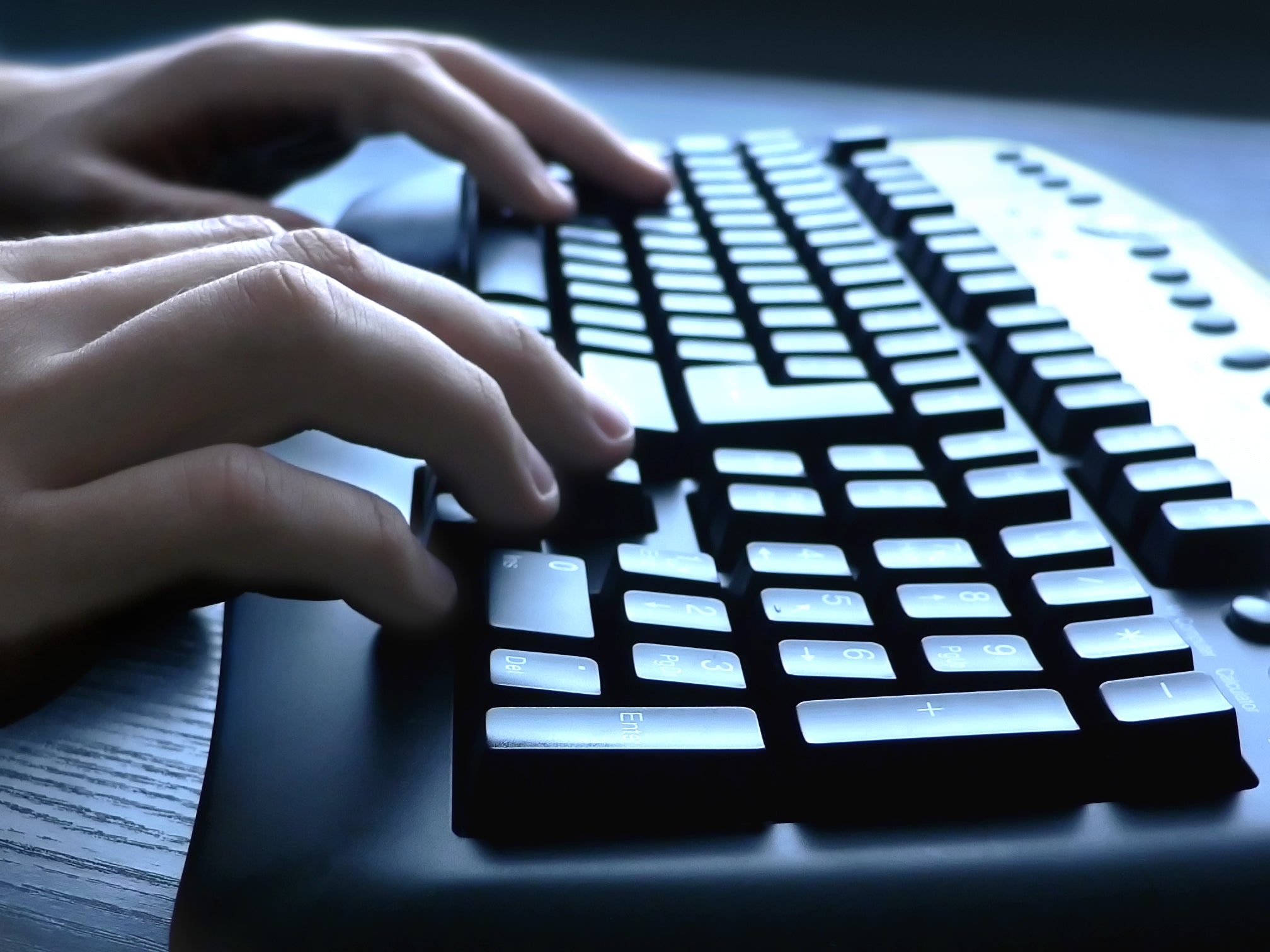 Best Ergonomic Keyboards of 2023
Deliberating on what and how to buy an ergonomic keyboard? Here are some buying tips and our choices for the best ergonomic keyboards of 2023.
Ergonomic keyboards are designed for a more natural typing position and encourage good posture. Their features enable users to utilize these peripherals healthier, more enjoyable, and more interactive, optimizing performance and productivity.
Top Ergonomic Keyboards
Kinesis Advantage 360 Pro
The Kinesis Advantage 360 Pro is a top-quality split-type mechanical keyboard.  This wireless keyboard makes it perfect for professionals on the go.
can be split in half. An optional split allows the keyboard to be assembled together if you're not ready for complete separation

wireless with Bluetooth connectivity

compact with tenkeyless design

Enter, Control, Page controls, and other heavily used keys are positioned in a thumb cluster. This allows your much stronger thumbs to press them instead of your pinkies

3-way adjustable tilting

integral palm support with optional magnetic palm cushions

 features an open-source ZMK Configurator for a wide range of key customization

multi-layer functionalities

long-lasting 1500 mAH rechargeable lithium-ion batteries



Das Keyboard X50Q
The Das Keyboard X50Q, dubbed as the first Smart Crossover keyboard, is perfect for gamers and professionals alike. It's considered to be the crossover keyboard by Mashable.


programmable Gamma Zulu soft tactile keys

adjustable and programmable RGB lighting

anti-ghosting and full N-key rollover

in-built Q Applets for Game Deals, Trello CPU, Jira, GitHub, Game Deals, Gmail, and more

integrated media controls, including volume knob and Q-button

detachable soft-touch wrist rest

detachable WASD keycaps for gaming convenience
Das Keyboard 4
The
Das Keyboard 4
is unique in that it contains keys with no encryptions, allowing you to fully map and assign key characters.
Features:
simple and familiar design

blank keys that allow full customization

design allows a high degree of psycho-acoustic experience

built-in media controls with an oversized volume knob

includes a sleep button so that you can save on energy

comes with anodized aluminum top panel for extra durability
Kinesis Advantage2
The Kinesis Advantage2 is an ergonomic mechanical keyboard for writers, encoders, accountants, and other professionals who do heavy keyboard work.
Features:
ergonomic split design with 20-degree tenting

concave key wells, vertical key layout, and separate thumb keys allow comfortable and ergonomic typing

tactile feedback allows fast and accurate typing

keys are programmable and re-mappable with the integrated SmartSet Programming Engine. Programming requires no special drivers or software

programmable macros
Kinesis Freestyle Edge
The Kinesis Freestyle Edge is a top-quality gaming keyboard that is designed for optimal play and enjoyment. Its split design allows you to play at maximum comfort.


ergonomic split design

a 20-inch braided cable connecting the two halves of the keyboard allows virtually unlimited positioning

tenting stands for improved ergonomics

 fully programmable RGB LED backlighting

SmartSet Programming Engine allows key programming without drivers or additional software

programmable up to 100 macros per layout

built-in multi-media controls

tap-and-hold and separate press-and-hold key actions

9 game keys with Colemak layout support
How to Buy an Ergonomic Keyboard
It may take some time to get used to an ergonomic keyboard due to its unique setup, but when you do, there is no turning back.
Here are some tips or things to consider:
Learn what ergonomic keyboards are and their standard features

Understand the pros and cons of buying and using one

Which type would you prefer - wireless or wired?

Choose the shape you are comfortable using

How much is your budget?

Look for products with verified reviews

Always be on the lookout for sales promotions to avail discounts

Always share your experience by leaving reviews also to help others decide which to buy -

paying it forward
Check the benefits of an ergonomic keyboard to make that final decision.
Conclusion
Any of the keyboards above is an excellent addition to your workplace or game station. It would just be a matter of preference. But the great thing about buying from us is we have a 30-day return policy with no restocking fee. You will shoulder the return shipping cost and ensure to pack the unit in its original packaging. Once we receive it, we will refund your order in full.
---