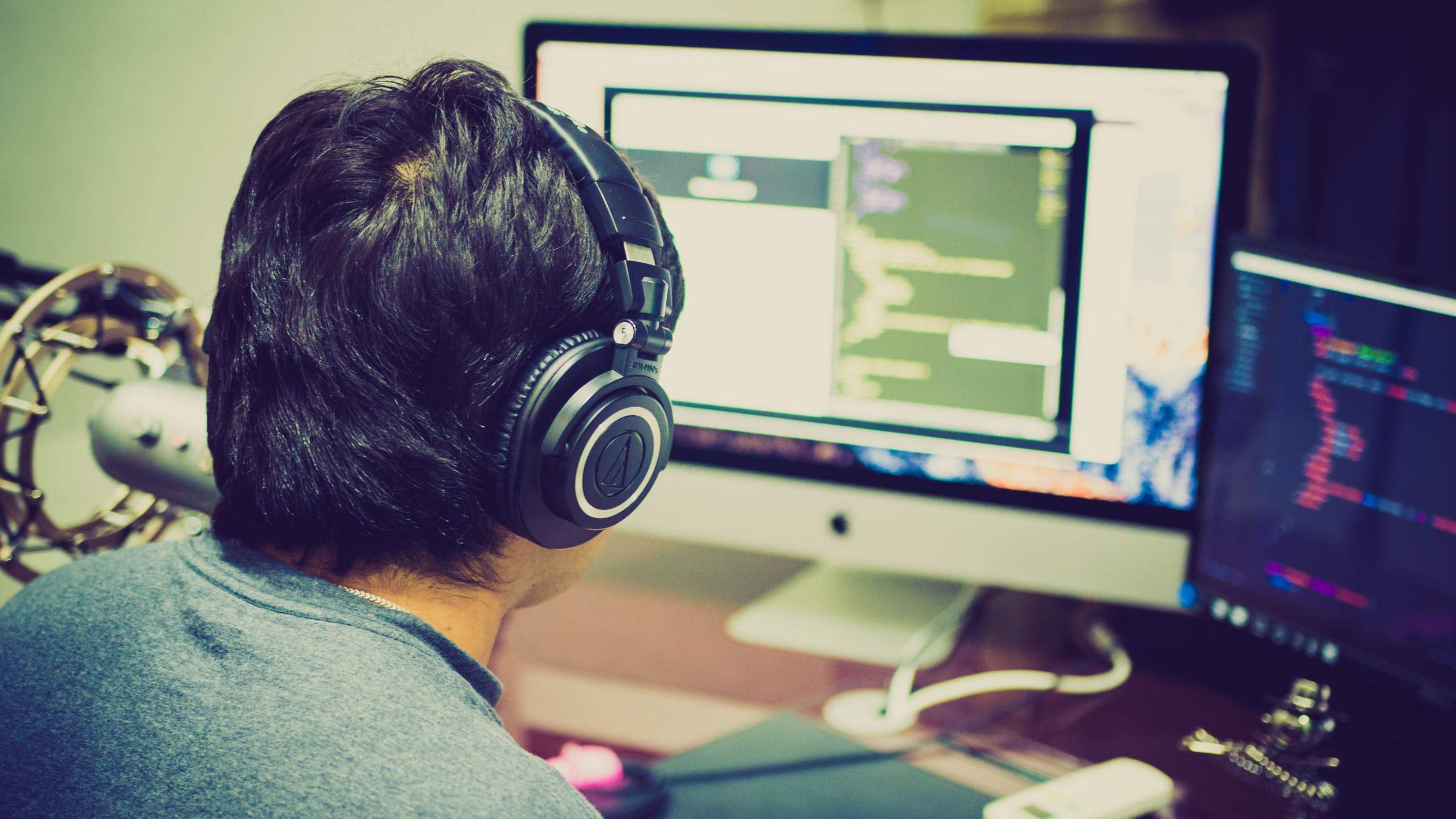 Best Gaming Monitors 2019: Curved, 4K, 144Hz and Cheap Monitors!
Did you know that eGaming and eSport markets are rapidly growing around the world?  This is driven by consumer demand, new distribution strategies and technical innovation. If you notice, there are more and more gaming products and even gaming solutions.
In the gaming crowd, it's widely known that having the best graphic card translates to having the best graphical fidelity for your gaming PC. However, a  great monitor is one that you must consider. There are many offers in the market, all with awesome specs and cool features. 
Gaming Monitor
When choosing the perfect gaming monitor, know your priorities first. What do you want? Fast response time? Affordable? 4K resolution? Whatever it is, these factors are what makes a happy gamer. The best ones surely don't come cheap but the affordable ones turn out to be quite good for its price too. Overall it's a good investment depending on your priorities as a gaming enthusiast and/or professionals.
Take a look at the list of awesome monitors for you to choose from!
Best Gaming Monitor
Acer XR382CQK 
It's best known for being the best widescreen curved gaming monitor. It measures 37.5-inch with an IPS panel type, it has an aspect ratio of 24:10, a resolution of 3840 x 1600, a response time of 5ms and a refresh rate of 75Hz. With an extra wide curved screen, you get to immerse in your game and take gaming on a whole new level. The display also features FreeSync technology and a zero-frame bezel-less approach. With its ultra wide feature, sitting at your desk is like being inside your game as the 37.5-inch screen fills your view. It's no doubt that it's expensive but the good thing about is you won't need to keep upgrading for many years! 
AOC Agon AG271QG
This next one is popular for being the best gaming monitor for esports players. It's a 27-inch 1440p monitor with a reasonable price G-sync and a fast refresh rate and response. Aside from that, the AOC Agon AG271QG is certified for VESA DisplayHDR 400 which say a lot about its brightness and vibrancy. And even if it has a TN panel rather than an IPS one, it's refresh rate is really fast sitting at 165Hz. 
Acer ROG Swift PG279Q
It's best known for being a great monitor with G-sync. Pros include having a fast refresh and low input lag for an IPS screen, and a 2560x1440 resolution. With that said, your games be looking sharp even at 27 inches without affecting a good GPU. Like its primary competitor, this PG279Q is an IPS panel with a refresh rate that's overclockable to 165Hz. In addition to that, it includes a DIsplayPort 1.2a input and an HDMI 1.4 input. With such  fine monitor like this one, you're gonna have to give more cash than usual because it is more expensive than the others. But hey, it's a good investment right?
4K Gaming Monitor
Acer Predator XB273K
If you want quality and value for your hard earned money, you won't go wrong with this HDR and 4K gaming monitor. Pros include detailed pictures, fast refresh and response times and superb value for a high spec monitor. Although the HDR is not the highest, the XB273K offers a great panel with amazing image quality. Aside from that,G-sync also offers stable pictures and smoothness in faster games. Because of its refresh rate and response times, there are many ports available no matter what gear you use. 
Acer Predator XB321HK
If you want a 4K resolution for a lower price than the premium priced monitors, this could be the one for you. Pros include an IPS display that offers good viewing angles and colors, and it's large enough to appreciate the 4K resolution dream. It measures 32-inch with an IPS panel type, an aspect ratio of 16:9 and a resolution of 3840 x 2160. It also has a response time of 4ms and a refresh rate of 60Hz. This monitor gives you a G-sync 4K gaming monitor that's good for its price and its features.
ASUS MG279Q
If you're an AMD user who wants a FreeSync display and a 1440p IPS screen that has a refresh rate up to 144Hz. The IPS screen makes an awesome picture quality and colors look good even in weird or off-angles. What's so great about it is its ability to tilt, pivot and adjust the height while having a sturdy base. Not only that, people also love its contrast ratio and the internal scaler which allows the monitors to support multiple inputs.
144Hz Gaming Monitor
BENQ EX3203R
This one is popular for being a curved gaming monitor for those who want a big and bold panel. The BenQ EX3203R is superb 1440p display that has great features, including a 144Hz refresh rate, FreeSync Support, and a VA panel. VA is said to provide amazing visuals and a better gaming experience.
ASUS VG248QE
Here's another monitor the budget-conscious for the gamers out here. It's popular for being the best 1080p monitor that has a response time of 1ms, and a  refresh rate of 144Hz. When it comes to displays that are affordable as this one, it's understandable that there are features that have to be sacrificed to save money. That's why this is the monitor for you. For a low price, you can still get an awesome resolution.
Cheap Gaming Monitor
BenQ EL2870U
For those who are more budget-conscious, here's the best budget 4K HDR monitor for you. It's a 28-inch monitor with built-in stereo speakers and a good response time. The BenQ EL28770U also features a hard-wired HDR button for a high dynamic range. Being a gamer means wanting that 4K graphics, but it doesn't hurt to get a pair of integrated 2W speakers and its own 3.5mm headphone jack. Not bad for its price, yeah?
PIXIO PXC273
Leaning towards the affordable part of the scale is this Pixio PXC273. It's another curved and cheap gaming monitor with a 144Hz refresh rate, VESA mounts and a VA panel. Other cool features include having an anti-glare screen, holds up in brightly lit environments and a thin bezel. It may not be the best out there but it's definitely not bad for a budget gamer who just wants to have a good time playing despite a few drawbacks.
It must take years of experience to know the ins and outs of gaming monitors and to assess what is the best and what doesn't make it to the cut. But here are a few things you can do to check if the monitor is good for you.
It must take years of experience to know the ins and outs of gaming monitors and to assess what is the best and what doesn't make it to the cut. But here are a few things you can do to check if the monitor is good for you.
    Test it by playing games. 
Obviously, the best way to test it is to have a first-hand experience with it. Doing this will allow you to spot the things that need improvement on, as well as note the things that make the gaming monitor good. 
    Side-by-side comparison.
It's also very helpful to check more than one monitors simultaneously, rather than just focusing on one monitor. This way, it's easier to spot the differences and highlight positive features.
You could also do objective testing or ask the experts to help you out. If all else fails, you could always do your own research and watch some videos online. 
After choosing and testing different monitors, hopefully you find "the one". What you need next is a couple of computer accessories like a desk, chair, keyboard, mouse and even a reliable monitor mount that can hold your gaming monitor. You can check out some products from Jestik!
Benefits of Investing in a Gaming Monitor
Still not sure if you should spend a little more than usual for a gaming monitor? Here are a few reasons why it's worth it!
Anti-Tearing Technology
If you're a gamer, you'd know that screen tearing is a common occurrence if you're monitor is not that good. Screen tearing is like a glitch that happens when the monitor's refresh rate is not in sync with the video feed. This is why anti-technologies like AMD FreeSync, Adaptive Sync and Nvidia G-sync now exists. 
Quality Color and Brightness
They say that colors in the game help set the mood and create some sort of immersiveness for the gamer. 
If you notice, cheaper gaming monitors use TN (twisted nematic) or VA panel (vertical alignment) because they usually have fast refresh rates however, it sacrifices the color reproduction. Other monitors use IPS panels (in-plane switching) which display more colors in the spectrum but has a slower response time and more expensive than the TN and VA panels. 
Some monitors also have HDR (high dynamic range) technology. You can tell by the name that it expands the color and contrast range. This is generally a better color reproduction as colors appear vibrant.
Higher Refresh Rates
For the sake of those who are not really familiar, refresh rates refer to the frequency with which the image is refreshed. Normal monitors have a refresh rate of 60Hz, while gaming monitors are built to handle much higher refresh rates. Some monitors have 144Hz, 240Hz, 180Hz. 
Low Response Times
A low response time means that the monitor is capable of showing your actions almost like in real time. This allows you to respond more quickly during the game. A monitor's response time (usually in milliseconds)  is measured when a pixel changes from being fully active, and then inactive, and then back to being active.
Better Gaming Experience
A gaming monitor is specially designed for gamers. This means that all features and specs are improved and built to give gamers comfort, efficiency and quality — size, resolution, positioning, etc. All of which contribute to having an awesome gaming experience.
The World of eSports
eSports, or also known as Electronic Sports, is the name given to professional competitive gaming. This is when competitors play while having a live audience. Surprisingly, many gaming events have been successfully organized which really helped the growth of this industry. Aside from that, many Youtubers or gaming channels also post many gaming-related videos as well. These too, have many viewers and subscribers which just attracts more and more people to join in the world of gaming.
Major competitions give away huge prizes and can get participants to win millions of dollars, with the help of sponsorship and appearance fees. Because of these competitions, there are now famous gamers who have a big and growing fanbase. 
Online gaming is a branch of the gaming industry that has evolved through the years. It includes social gaming, mobile gaming, free-to-play and pay-to-play multiplayer gaming. With a goal of being a good gamer or even a professional gamer, people put in a bit of their money to get the best technology or accessories that could help them succeed in gaming. These products/technology include gaming monitors, gaming chairs, gaming keyboards, gaming mouse, headset, graphics card, processors, and other computer parts.
With all that said, there's no doubt why many gaming companies keep innovating and designing new products to create a better gaming experience for everyone. 
One of the brands who offer gaming solutions is  Jestik Horizon. They have monitor mounts that are perfect for your gaming monitor. They are stable, adjustable and easy to install. All you have to do is check out the website and there's an instructional video ready for your convenience.
Jestik Horizon is committed to providing you with only the best products and care even after your purchase. If you are unsatisfied, the Jestik VIP Warranty will allow you a 12-month manufacturer's guarantee and a 30-day money back guarantee. That only goes to show how proud we are with what we have to offer. Shop now at Jestik Horizon, the perfect solution for your gaming station!
---