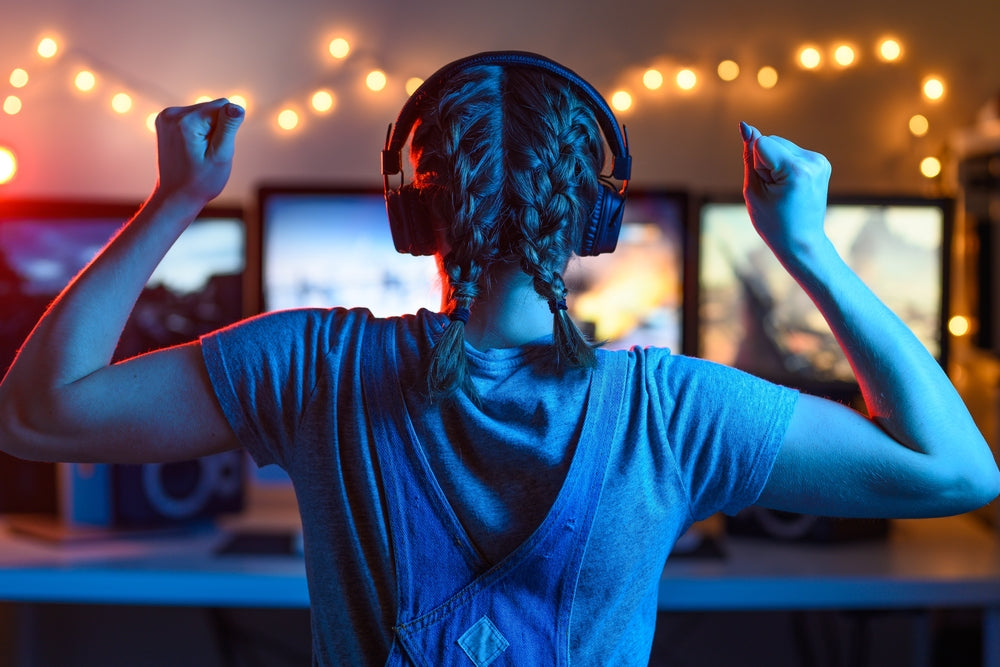 Best Triple Monitor Arm of 2023
Upgrade your workstation or gaming table with our top picks for triple monitor mounts. Work smarter and play harder. Check out our recommendations now!
At work, you may be asked or assigned to work on several projects, assignments, or tasks at one time. Working with multiple screens makes you more efficient and allows you to multitask. For example, you can work on a document on one monitor, browse for information on another, and run stock market updates on another.

Triple monitors are not just great for work. Having a tri-screen arrangement also gives you a bigger field of view when playing three screen video games. Games become more immersive, maximizing your enjoyment.

There is a downside though. Having 3 computer monitors on your workstation or game table limits your desktop real estate, giving you a smaller area to work---or game on. Monitor cables can also get in the way, creating a tangled mess.

Fortunately, triple-stand monitors can solve those problems. They're also more ergonomic---you can adjust your screens so that you'll be working and gaming in your most relaxed, natural, and neutral position.

With many tri-monitor stands in the market, which one is for you? Below are our most recommended products.
Best Triple Monitor Mounts
Here are our recommendations for the best triple monitor mounts in the market. Each of these tri-monitor stands offers something better for your workstation or gaming table.

Workrite Conform Triple Static Monitor Arm
The Workrite Conform Triple Static Monitor Arm is ideal for the multi-tasker and the heavy gamer. It can fully support up to 3 lightweight monitors with standard VESA mounts, positioned side by side, on a single post. The single mount makes it ideal for workstations and game tables with limited spaces. The arms are foldable, so you can easily reduce the size or stow the triple stand monitor, getting back or increasing your desktop real estate.
Thanks to its unique pin connection system, the Workrite Conform Triple Static Monitor Arm is incredibly flexible. It allows you to switch arms and bases or add accessories. It also has an integrated cable management system so you can route and hide those messy cables, preventing tangles and tidying up your desk space.
ESI Evolve3-FF
The ESI Evolve3-FF Triple Monitor Mount is great for multi-screen gaming and office work. You can manually adjust the height of three monitors together up to 6 inches. The pole height is 18 inches in height and has a 180-degree lock-out feature.
The VESA standard mounts can be tilted at +90 to -25 degrees and rotate at ±90, allowing you to adjust your monitors to a perfect angle. Each arm has a weight capacity of 20 pounds and can mount a monitor of up to 21.5 inches. Outside arms can carry 4.4 to 15.4 pounds each,

You don't need to modify anything on your desk to install the ESI Evolve3-FF. That's because it has a desk clamp and grommet mount. Simply clamp it to your desk and you're good to go.
Ergotech Triple Monitor Horizontal Desk Stand 130 Series
Noted for its ease of use, the Ergotech Triple Monitor Horizontal Desk Stand 130 Series is among the best tri-screen mounts in the market. The triple stand monitor features independent height adjustment, quick-release pivot, and toolless assembly, all summing up to a seamless, hassle-free operation. You don't need to do any desk modification; simply clamp the monitor mount on your desk.
Each of the mounts can hold VESA standard monitors to 17.6 inches. You can even mount different sizes and brands of monitors. The center 16-inch pivot can carry up to 40 pounds while each of the 28-inch beam arms can carry 20 pounds.

The entire system can be raised up to 17.6 inches and rotated up to 180 degrees. Each independently adjustable mount can tilt 10 to 20 degrees.
Conclusion
Triple stand monitors are perfect for those working on multiple monitors. Their benefits are worth every cent of their price. Consider purchasing one of the models above. Each can improve your gaming and work efficiency and experience.

Also, check our best dual monitor mounts for more options.
---