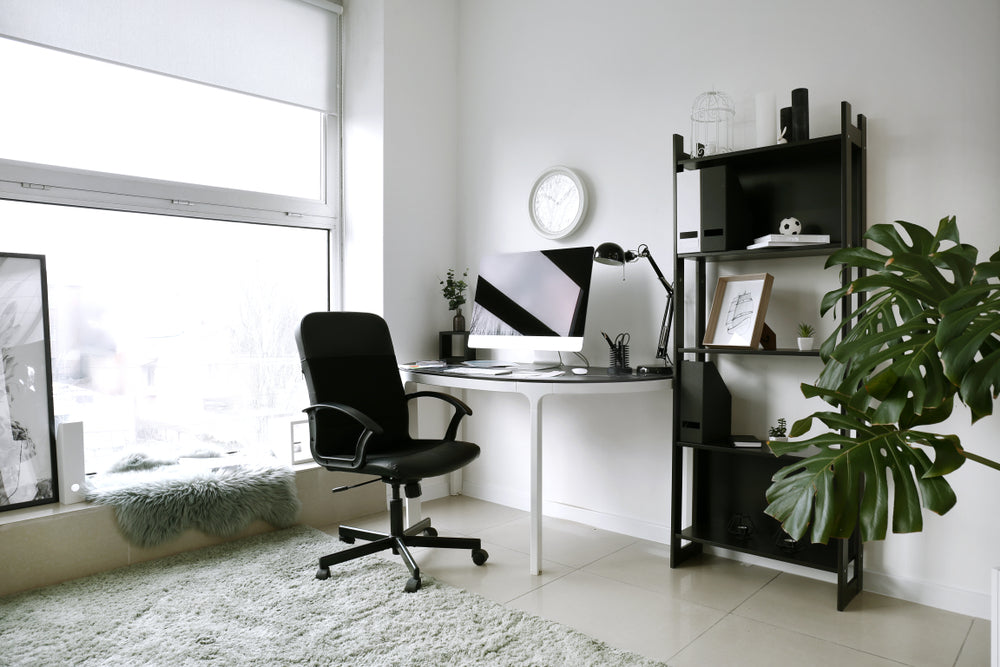 Upgrade Your Home Office Setup this New Year
Many businesses have adopted the work-from-home scheme. A home-based job will require a home office setup. Here are useful tips to level up your space. 

The business saves money by reducing the cost of having an in-office employee. Similarly, the employee doesn't have to spend the costs associated with going and working at the office. The employee can turn in the same output while having time for personal needs and family. This setup works perfectly for freelancers and self-established businesses.

You can work anywhere if you're doing remote work, whether a company or a freelancer employs you. However, nothing beats working in your very own home office. You have everything you need in a comfortable space dedicated to your work. In addition, you'll have a more professional setup rather than a mere space in a café.
Tips For Having an Ergonomic Setup for Your Home Office
Having a contemporary, ergonomic, and beautiful home office can be a great New Year motivation. Here are some ideas:


Decluttering

your home workspace should be the first thing you should do. How you plan out and materialize your

home office design

is made clearer if you have a clean, uncluttered space.


 Organize your workspace logically. Files, documents, and books you don't frequently use or need can go in a filing cabinet. Things that you need as you work go on your table. Quick-grab items or spare office supplies can go into your desk drawer.



While computer desks can certainly do the trick, you may want to upgrade to a sit-to-stand workstation. According to

research by Texas A&M University

, standing up while working or studying helps the brain to function more effectively. You become more focused and more productive. It's also a healthier working position.

The Workrite Solace Sit to Stand Workstation is an ideal product for this purpose. Just attach the product to your computer desk.
You can shift the position of your monitor and keyboard so you can smoothly transition from a sitting to a standing position without interrupting your work. This is due to the fully adjustable pivoting arms, monitor swivels, and other high-tech mechanics integrated into the product.


Throw away your old makeshift workstation and invest in a good desk. A high-quality work desk enables you to work longer, more pleasantly, and more efficiently in a relaxed position. You can organize your workspace better, preventing clutter.

We recommend a sit-and-stand table such as the Humanscale Float. The table's height can be adjusted so you can shift your entire workspace from a sitting to a standing position and vice versa.
Make sure your workstation is well-lighted. Sufficient illumination makes you work more accurately and efficiently while avoiding eye strain.

Use long-lasting, eco-friendly LED desk lamps like the Humanscale Horizon. This product has a lifespan of 50,000 hours, draws only 9 watts, and has 7 brightness settings.
Most likely, you will be using your computer for the entirety of your work day. For an

ergonomic setup

, use ergonomic computer peripherals. For example, change your standard keyboard to a split ergonomic keyboard such as the

Kinesis Advantage 360

. It might take you some time to get used to its unusual setup, but it will be beneficial for you in the long run.
It's also a good idea to use an ergonomic mouse such as the Evoluent Vertical Mouse to protect your mouse hand from repetitive stress injuries and sprains.
Put some character in your home office, but don't overdo it. Remember that this is a place for work, not for meditation or recreation. A few potted plants, framed paintings, or knickknacks would suffice.



Don't put items not related to your work. A comfortable couch or a gaming console in your home office can distract you from your work.
Conclusion
A work-from-home scheme is rapidly becoming a new normal in many industries. Begin your remote-work success journey with an effective, modern, and ergonomic home office design.
---