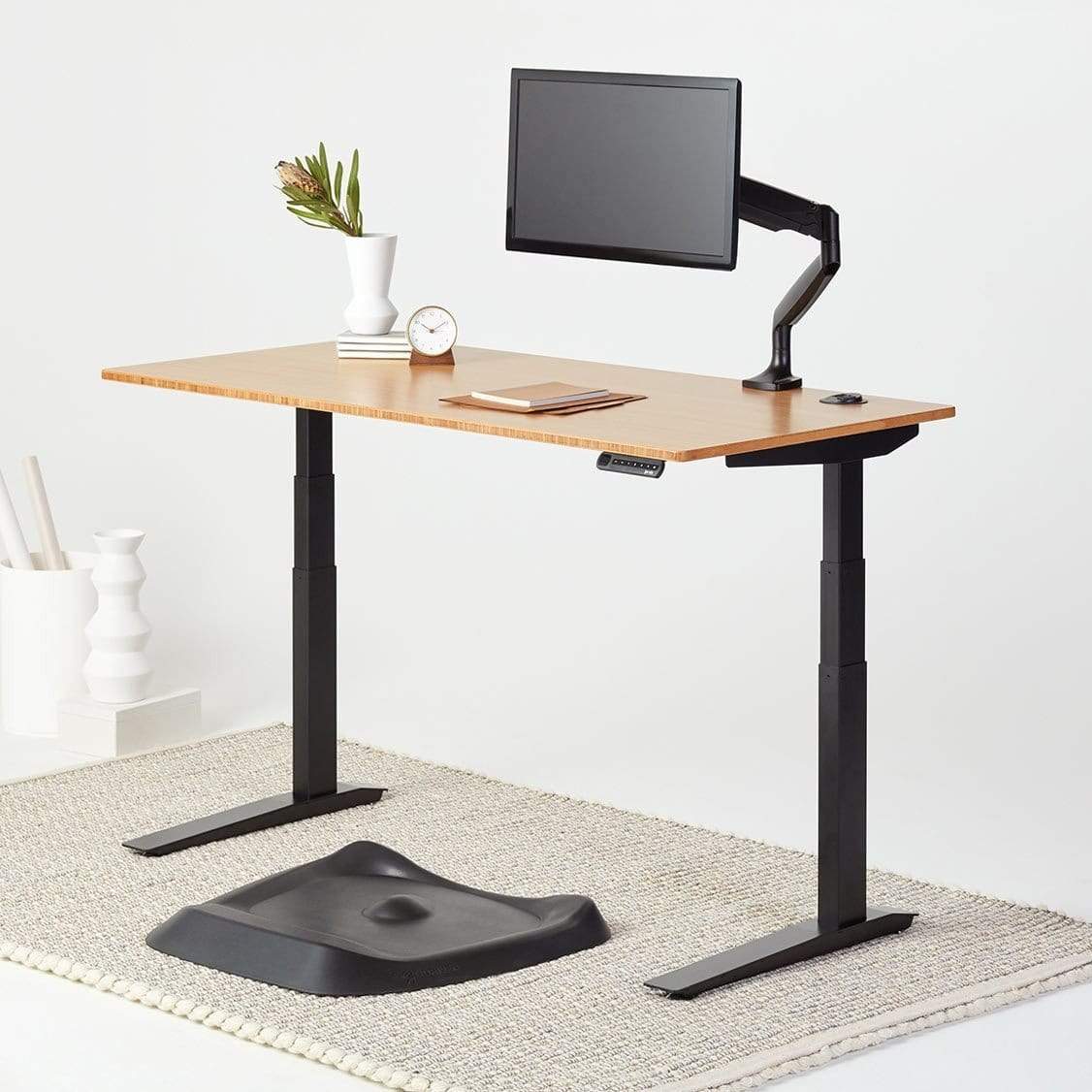 Looking for the Perfect Standing Desk? Here's Why a Post & Base Sit- Stand Desk Converter Should Be Your Option
If you're sick of sitting behind the desk all day, then another option would be to stand behind it. Here's where the use of a standing desk converter comes in. If you haven't heard, it's fast becoming a popular trend in many workplaces nowadays.

The standing desk isn't an entirely new invention. It has actually been here for quite some time. It's an interesting fact that during the 18th and 19th century, several versions could already be found in the homes of aristocrats. Indeed, the need to not be sedentary was already recognized centuries before.

Now, the choice to work while standing is getting a renaissance. Studies are showing that it could prevent the risk of obesity, diabetes, heart disease, and cancer. Others even posit that it could boost office productivity and work engagement.
Desk Converter – Best of Both Worlds
If you're not ready to let go of your old sitting desk, then the good news is that you can also opt for a standing desk converter. A desk converter is an adjustable contraption that you could place on top your existing desk. This can expand to rise up to your height — therefore you have the option to stand while working. It is easy to assemble and also comes in great variety of models and prices.

Not all desk converters are created equal. You do get what you pay for in this case. Some variants take more time to assemble and will require you to spend more in putting additional parts. When choosing the perfect desk converter, you have to carefully consider your working situation and specific task needs.
The Post & Base Sit-Stand Desk Converter
If the nature of your work requires you to deal heavily with your monitor, then you must choose a converter that could accommodate the screen. If this is your scenario then the Post & Base Sit-Stand Converter could be the right pick. Although it is relatively expensive compared to other models such as the Z-lift and X-lift (prices may range from $270 to $600), you do get to save by not having to install a monitor-arm, which can cost hundreds of dollars more.
Things to Consider in Picking the Right Unit
How many monitors do you need?
Perhaps you are a graphic artist or a video editor who needs to have several screens displayed at the same time. For many Post & Base units, you will need to shell out around $100 to $200 to upgrade to dual monitor. But, if you look around further enough, you'll find that some Post & Base units can actually allow up to multiple monitor installations. A good example is Innovative Winston which can allow a maximum of 4 monitors in the unit.

You might wanna consider our : Triple Monitor Stand
 or all of our monitor mounts here
How much do you need to have on your desk?
Aside from your computer and monitor, do you need to put other heavy items and devices on your desk? If that's the case then weight capacity and stability is crucial. Choose a unit that has stabilizing features like rods. One model that boasts of "extraordinary stability" is Ergo Desktop
Kangaroo which comes in with a "kickstand device"
Is adjustability your priority?
If you think that you might need to often change the height of your standing desk, then the best model is one that has easy height adjustment features. A good example is this is the HealthPostures Taskmate Go 6300.
There are many other reasons why the Post and Base Sit-Stand Converter is one of the best options among desk converter variants. Though it is a little pricier, you get to utilize more features. Plus, having a monitor arm is a key advantage.
---