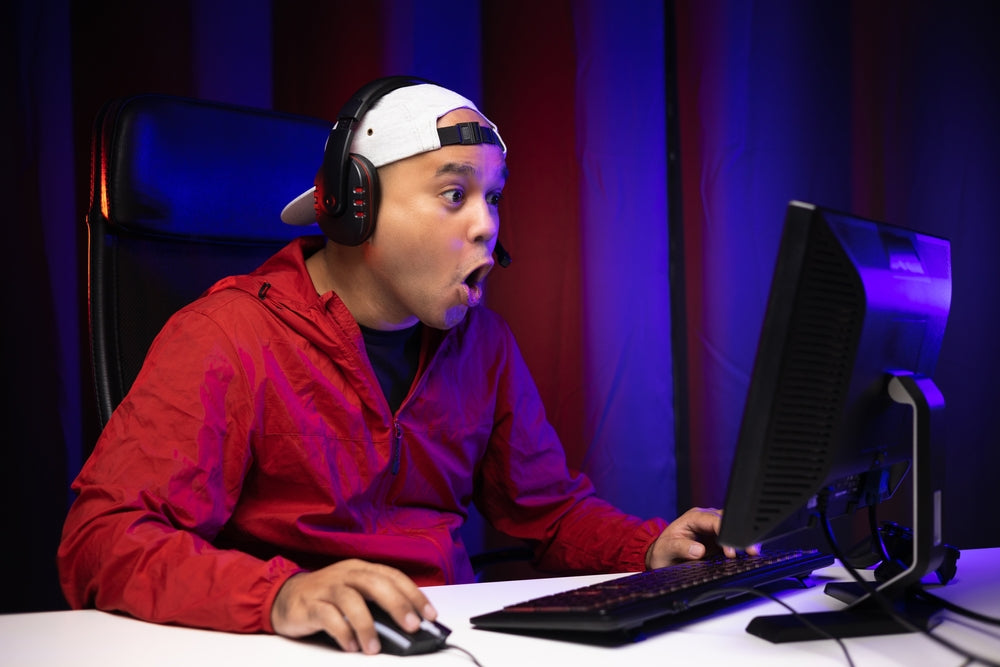 Best Gaming Chair of 2023
Upgrade your gaming experience with the right chair. Read on for our top recommended gaming chairs that provide comfort, support, and style.
Playing computer or console games is fun. You can have some much fun that time won't matter. You won't even notice that you're sitting in front of your computer or console for hours.

This is why sitting on a top-quality gaming chair is essential. It provides you with long-lasting comfort as you play your favorite game. More importantly, its ergonomics support your wrists, forearms, shoulders, back, and lumbar area, reducing stress and the risk of acquiring repetitive stress injury. And of course, having a gaming chair in your game room is just cool!

Level up your gaming area with a great gaming chair. Which chair? Let us give you some recommendations.
Top Recommended Gaming Chairs
Which is the best chair for gaming? Let's check out this list.

Humanscale Standard Freedom Headrest
The Humanscale Standard Freedom Headrest offers avid gamers one of their most sought-after yearnings---freedom of movement while they enjoy their gaming session. A pivoting backrest, articulating headrest, and synchronous-adjusting armrests altogether provide optimal ergonomic benefits.
This award-winning chair is also engineered with a weight-sensitive, self-locking system. The chair automatically adjusts to your body by simply sitting or reclining it. This makes complex reclining mechanisms and controls unnecessary.

In addition, fitted cushions sculpt to fit your body type, providing continuous support and great comfort.

Eurotech Apollo
The Eurotech Apollo High-Back Multifunction Seat with Seat Slider is not just one of the best office chairs in the market. It's also an ideal gaming chair that is good for posture after long hours of being in front of a computer or console. Its center-tilt design allows the chair to adapt to your weight as you lean back or forward. When you find an optimal seat angle, you can then lock the position in place. The back has a synchro-tilt feature that allows you to recline at preset ratios.
The seat, back, and armrests are all height and depth adjustable. The seat's waterfall cushion slope and forward tilt relieve pressure points and support your legs.
The seat is height and depth adjustable while the tall mesh backrest is height adjustable and has independent angle adjustment to provide personalized comfort in a reclined position. The armrests are also height and width adjustable for proper ergonomic positioning while seated. The mesh back allows air to circulate, cooling your body while conforming to each curve and bulge.
Eurotech Apollo II
The Eurotech Apollo II multi-function high back chair is for you if you want all-body support while playing your favorite games. It has a high mesh backrest that conforms to your body while keeping you cool. A tilt-tension control mechanism regulates the recline rate depending on the weight of the user. You can also tilt the chair backward and forward. Lock in your ideal angle easily for comfortable sitting for long periods.
The comfortable and air-breathable seat cushion slopes at the front to reduce pressure and stress on the back of your knees. The seat, backrest, and armrests are height adjustable, which means that the chair can accommodate an endless variety of users.

A swivel base and five smooth-rolling casters allow you to effortlessly move from one area to another. This makes it ideal for large game rooms.
Gaming Chairs vs Office Chairs
Gaming chairs---what's the difference from office chairs? In general, they're structurally and functionally the same. Both types typically have ergonomic features, adjustment controls, swiveling bases, and casters.

Usually, the difference lies in the visuals. Gaming chairs tend to be more stylish and flashy. They may have bright accent colors, sleek lines, character-oriented covers, or gaming symbols. Some are designed after luxury sports car seats. Office chairs, on the other hand, look cleaner and more spartan.

Finally, when it comes to structural differences, gaming chairs usually have higher backs than office chairs.
Conclusion
The best gaming chairs provide ergonomic benefits, are good for posture, and are incredibly comfortable. Level up your gaming mood with these awesome gaming chairs.

---