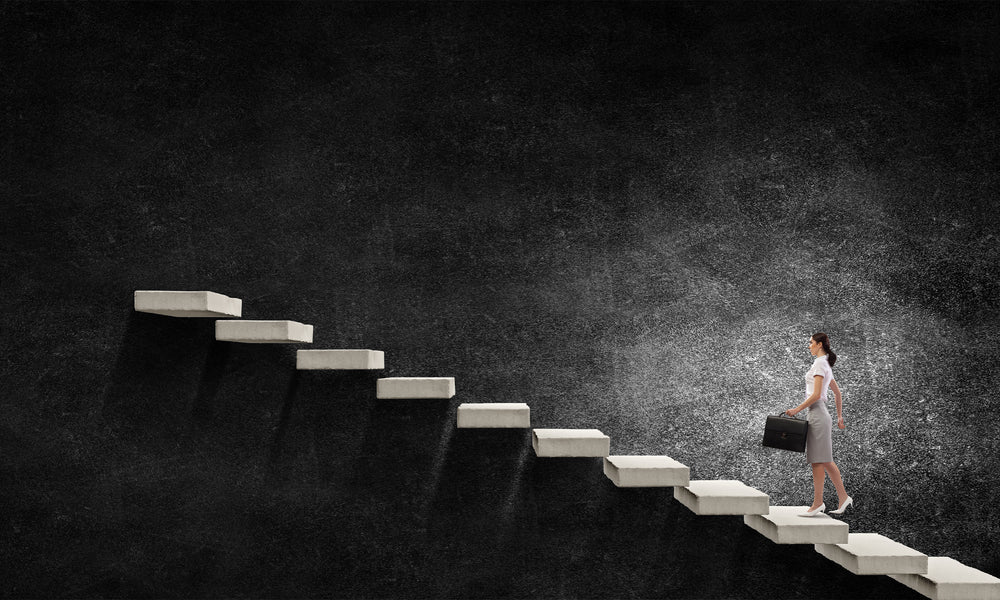 How to Ask for a Promotion: A Strategic and Respectful Approach
Ready for a promotion? Increase your chances with these tips. Research the job, create your pitch and visualize your future. Walk the talk and get noticed.
You've been working for several years in your present position. You've invested in innovative computer peripherals like a vertical ergonomic mouse to improve your efficiency. You spearheaded and accomplished projects. You inspired team members and made great camaraderie with them.

Now, you're ready for a promotion. You are prepared for new challenges. The knowledge and skill you have will help bring the company closer to its goals if you're in a position higher on the rung of the corporate ladder.

Here are some useful tips when preparing for and discussing a promotion with your employer.
Be Successful In Getting a Promotion
Are you eyeing a possible promotion? Check out these tips to increase your chances to get that new role.
Research the job first.
No matter how confident or ready you think you are to level up, you should know about the job first. The job you want generally involves increased responsibilities. It may involve another set of skills, which you may not have.

Talk to someone who is already in that position. Ask him about the tasks, skills, and challenges he has to face to do his daily tasks. Read job descriptions about the position you're applying for.

Remember, being prepared is half the job done.
Create your pitch.
When you have a good insight into the position you're trying to apply for, you can then prepare a promotion pitch. Much like a sales pitch, a promotional pitch is a proposal to your boss or company executive that is meant to persuade him to consider you for promotion.

Identify what's the goal of the position, the responsibilities and skills required, how it fits into the company structure, and how it can help the business achieves its goals. Knowing the details of the position will help the company realize that you're serious about your position.

Enumerate the relevant skills and experiences that you have to prove your suitability for the position. Make a list of your accomplished projects and achievements to prove your competence for the position. Enumerate your skills, knowledge, and attitude that can help you perform the responsibilities of the position.
Describe a potential future.
In your pitch, describe how you can help the business meet its goals if you're promoted in your new role. Describe how you will perform in the new role and the expected results of your actions. Support this vision with your previous achievements, proven skills, and work experience. This allows your employer to visualize you in your new role.
Identify your weaknesses.
Don't paint yourself as a perfect employee; no one is. Make a list of your weaknesses. Expect objections and doubts that your employer might have about you.

The trick is not to stop at simply describing your weaknesses. Rather, describe how you plan to overcome your weaknesses and progress your personal and professional development. For instance, if you have only rudimentary knowledge about a certain computer program necessary for the new task, outline how you plan to gain the knowledge, skill, and know-how to learn that program. You can also share how you've managed to improve work productivity with the help of some ergonomic tools like the keyboard tray.
Humanscale 900 Keyboard Tray Build Your Own Single or Dual Mouse
Set an appointment.
After creating your promotional pitch, it's formally set an appointment via email or letter to your employer. State in your email your intention for promotion, the position or title to which you want to be promoted, and the date and time you wish to be interviewed.
Be concise.
Demonstrate professionalism and respect the time of your employer. Keep your answers clear, direct, and concise. If you made a good pitch, you can answer most of your employer's questions.

Although a promotion promises more income or benefits, always keep in mind that everything is about what you can do for the company. Always emphasize the value that you can add to the business if you get the promotion.

Walk the talk.
If possible, invite your employer to your workstation and demonstrate your capability and "trade secrets." This should give him a first-hand look at how you work.

For example, if you're known for being an efficient employee, show your employer that you've invested in a sit-to-stand solution because you work more efficiently by standing up. If he's impressed by you rendering longer work hours, show him that you took the initiative to use ergonomic peripherals. If you're known for being imaginative, demonstrate how you're able to come up with your creative ideas.

Conclusion
All these steps should increase your chances of possible promotion. If you didn't get the new role, don't despair. Use this opportunity to level up your knowledge, hone your skills, and enhance your professional development. This should prepare you for the next opportunity for promotion.
---