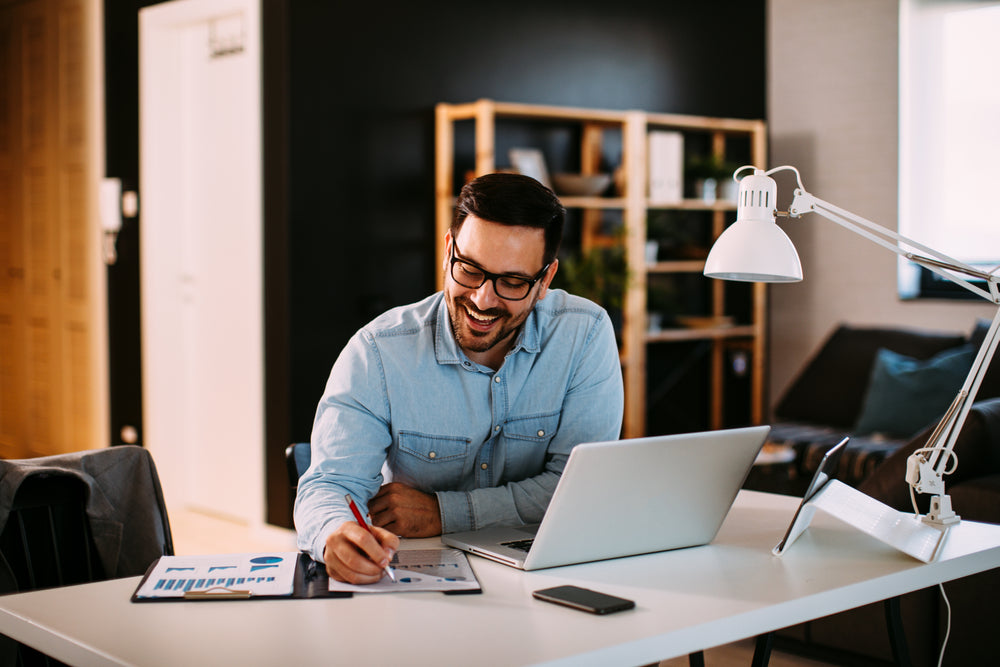 List of Office Essentials for a More Productive Year
Do you want to start the year right? This article will provide all the office essentials with innovative strategies that will lead you to a progressive year.
A huge part of facing challenges is to ensure the satisfaction and well-being of the team as they go back to work. A happier staff in a safe, positive, and healthy work environment is more inclined to churn out projected output or even go beyond what is expected, propelling the company forward.

So, this year, it's time for a workplace upgrade by installing modern, ergonomic workplace peripherals that will help keep your staff relaxed, healthy, and happy as they do their tasks.
What You Should Get for Your Office
Improve productivity and enjoy a healthy work environment by incorporating these cool office essentials.
Monitor Arm
It's high time you install a monitor arm such as the Humanscale M10 on your work desk. A monitor arm allows you to position your screen to level with your eyes. In addition, since the arm puts the monitor off your desk, you have more space on your tabletop for other office essentials.
Dual Monitor Arms
If you're multitasking or juggling a lot of work, you'll most likely need two sets of monitors to manage your tasks. If so, we suggest installing a dual monitor arm on your desk. This allows you to position your monitors in any way you like to optimize productivity, efficiency, and comfort. We recommend ESI Evolve 2 FF for a top-quality, versatile, and heavy-duty dual monitor arm.
Keyboard Platform
Some tasks require an individual or a team to work while standing up. If you're assigned to one of these tasks, then you should get a height-adjustable keyboard platform. The Spaceco Scissor Lift Keyboard Platform allows you to shift from a sitting to a standing position easily and smoothly. The platform is spacious enough for a keyboard and a mouse, so you can lift or put down your entire setup in one smooth motion.
Keyboard Tray
Working in front of a computer while pounding away on your keyboard for hours can be exhausting and strenuous. Worse, poor typing posture can cause repetitive stress injuries and carpal tunnel syndrome. But by installing a keyboard tray such as the Workrite Banana Board on your desk, you can type in a neutral and relaxed posture while preventing hand strain, back and neck pain, and other discomforts.
Vertical Mouse
Next to your keyboard, you'll be using your mouse quite frequently. Do a workplace upgrade by changing your standard mouse into a vertical mouse such as the Evoluent VM4R. Using a vertical mouse, positions your hand on its side, which is the most relaxed and neutral position. You can say goodbye to wrist strain when you use a vertical mouse.
Ergonomic Office Chair
An ergonomic office chair with lumbar support should be part of your workplace upgrade. The chair supports your spine, arms, shoulders, neck, and head as you work whatever your sitting position is. You can adjust each chair aspect to suit your need and preference. Some ergonomic chairs adjust themselves automatically thanks to clever engineering and state-of-the-art design.

Conclusion
When workers return to the office, they should be more positive, energized, and excited to take on the challenges for the year. These new peripherals and accessories should lead to more efficient, more relaxed, and happier staff who will be eager to move your business forward.
---